WHY BRAIN HEALTH MATTERS
Your brain is like the command center of your body, responsible for controlling and coordinating all its functions. From breathing and heart rate to thinking and emotions, the brain is the driving force behind everything we do. Ensuring your brain stays healthy is essential for a fulfilling and productive life.
THE IMPACT OF BRAIN HEALTH ON WELL-BEING
➤ Good brain health directly affects your overall well-being. A healthy brain helps maintain cognitive functions, sharp memory, and focus, ensuring you can perform at your best in your daily activities. It also plays a vital role in regulating emotions, reducing stress, and promoting mental clarity.
VH BRAIN SUPPLEMENTS
CHERISH YOUR BRAIN: IT RUNS YOUR BODY, IT DESERVES CARE
Taking care of your brain is crucial for optimal cognitive function, memory support, and decision-making abilities. A healthy brain leads to improved mental performance, productivity, and overall well-being. Prioritizing brain health can enhance your quality of life and promote long-term cognitive vitality.*
1. SLEEP AND ITS INFLUENCE ON BRAIN HEALTH

Quality sleep is vital for brain health. During sleep, the brain undergoes critical processes that aid in memory consolidation, learning, and emotional regulation. Make sure to get enough restful sleep each night to support your brain's health.

2. NUTRITION FOR A HEALTHY BRAIN

A well-balanced diet is not only good for your body but also your brain. Nutrient-rich foods, such as fruits, vegetables, whole grains, and healthy fats, provide essential vitamins and minerals that support brain function and protect against cognitive decline.

3. PHYSICAL EXERCISE AND COGNITIVE FUNCTION

Regular physical exercise does wonders for your brain. It increases blood flow to the brain, promoting the growth of new neurons and enhancing cognitive function. So, get moving and keep your brain in top shape!

4. MENTAL STIMULATION AND BRAIN FLEXIBILITY

Challenging your brain with mental exercises keeps it sharp and flexible. Activities like puzzles, reading, learning a new skill, or playing an instrument stimulate different parts of the brain, improving cognitive reserve and memory.

5. EMOTIONAL WELL-BEING AND BRAIN HEALTH

A healthy emotional state is closely tied to brain health. Chronic stress and negative emotions can negatively impact the brain, while positive emotions and mindfulness practices can enhance brain function and resilience.

6. SOCIAL CONNECTIONS AND BRAIN HEALTH

Human beings are social creatures, and social interactions play a significant role in brain health. Maintaining strong social connections can reduce the risk of cognitive decline and improve overall brain health.
GOING DEEPER INTO EVERY NEED OF THE BRAIN
✦ Sleep and Brain Function - Healthy Sleep Patterns

Adequate and restful sleep is crucial for maintaining optimal brain function and overall well-being. During sleep, the brain engages in critical processes that support memory consolidation, emotional regulation, and cognitive functions. Establishing healthy sleep patterns is essential for brain health.

Aim for 7-9 hours of sleep per night to promote brain health.
Maintain a consistent sleep schedule, even on weekends.
Create a calming bedtime routine to signal your body that it's time to sleep.
Keep your sleep environment comfortable, dark, and quiet.
Limit exposure to screens and bright lights before bedtime to improve sleep quality.
Avoid caffeine and heavy meals close to bedtime.
Regular exercise can enhance sleep quality.
✦ Nutrition for Brain Health - Brain-Boosting Foods

Proper nutrition plays a vital role in supporting brain health and cognitive function. Certain foods are rich in nutrients that nourish the brain and help protect it from age-related decline and cognitive disorders.

Consume a diet rich in fruits and vegetables, whole grains, and lean proteins.
Incorporate omega-3 fatty acids found in fatty fish, flaxseeds, and walnuts for brain health.
Blueberries and other berries are rich in antioxidants, which can protect the brain from oxidative stress.
Dark chocolate in moderation may boost cognitive function due to its antioxidant content.
Turmeric contains curcumin, a compound with potential neuroprotective properties.
Stay hydrated as dehydration can impair brain function.
Limit processed foods, sugar, and excessive alcohol consumption, as they can have negative effects on brain health.
✦ Physical Exercise for Brain Health - Exercise for Cognitive Wellness

Regular physical exercise not only benefits the body but also has a profound impact on brain health. Exercise promotes blood flow to the brain, stimulates the release of growth factors, and enhances neural connections.

Aim for at least 150 minutes of moderate-intensity exercise or 75 minutes of vigorous exercise per week.
Engage in activities that get your heart rate up, such as brisk walking, jogging, or swimming.
Participate in aerobic exercises to improve memory, attention, and cognitive flexibility.
Combine aerobic exercise with strength training to support overall brain health.
Exercise outdoors when possible to enhance mood and reduce stress.
Consider activities like yoga or tai chi, which can improve balance, coordination, and cognitive function.
Stay consistent with your exercise routine to maximize brain health benefits.
✦ Mental Exercises and Activities - Brain Training Techniques

Keeping the brain engaged and stimulated through mental exercises and activities is essential for maintaining cognitive function and mental sharpness.

Challenge your brain with puzzles, crosswords, and brain training games.
Learn a new skill or hobby to stimulate neural connections.
Read regularly to improve memory and expand knowledge.
Engage in creative activities like drawing, painting, or playing a musical instrument.
Practice mindfulness and meditation to improve focus and reduce cognitive decline.
Socialize and maintain strong social connections to keep the brain active.
Limit mindless activities like excessive TV watching and scrolling through social media.
✦ Managing Stress for Brain Health - Stress Reduction Techniques

Chronic stress can have detrimental effects on the brain, affecting memory, cognition, and emotional well-being. Implementing stress reduction techniques is crucial for brain health.

Practice deep breathing exercises to trigger the relaxation response.
Engage in regular physical exercise to reduce stress and improve mood.
Consider meditation or yoga to promote relaxation and mindfulness.
Maintain a healthy work-life balance to prevent chronic stress.
Seek support from friends, family, or a therapist to cope with stress.
Spend time in nature to reduce stress and promote mental well-being.
Prioritize self-care and set aside time for activities that bring joy and relaxation.
✦ Brain Health in Aging - Cognitive Health in Seniors

As we age, cognitive decline becomes a concern for many. However, there are strategies to promote brain health and maintain cognitive function as we grow older.

Stay mentally active by continuing to learn and engage in mentally stimulating activities.
Maintain a balanced diet that includes brain-boosting foods and antioxidants.
Stay physically active to improve blood flow to the brain and support neural connections.
Get regular health check-ups and manage chronic conditions like hypertension and diabetes.
Stay socially engaged to prevent feelings of isolation and depression.
Prioritize quality sleep and address any sleep-related issues.
Stay mentally and emotionally resilient by seeking support and practicing stress reduction techniques.
✦ Brain Health Tips for Students - Boosting Brain Power in Students

For students, a healthy brain is crucial for learning, memory, and academic performance. Adopting brain-boosting strategies can enhance cognitive abilities and overall academic success.

Get sufficient sleep to improve memory consolidation and concentration.
Eat a balanced diet with brain-boosting foods like fruits, vegetables, and nuts.
Stay physically active to enhance cognitive function and reduce stress.
Engage in active studying techniques like summarizing and teaching concepts to others.
Take regular breaks during study sessions to improve focus and retention.
Practice mindfulness and stress reduction techniques to manage exam-related anxiety.
Stay organized and manage time effectively to reduce mental strain and avoid burnout.
TOP 3 BENEFITS OF TAKING A SUPPLEMENT FOR BRAIN HEALTH
SHOP ALL
➤ ENHANCE MEMORY*

Are you tired of misplacing keys, forgetting important appointments, or struggling to recall crucial information? VH's brain health pills can come to your rescue. Our expertly crafted formula is infused with powerful ingredients that support your brain's ability to retain and recall information with ease. Experience a sharper memory and bid farewell to those frustrating memory lapses that hinder your productivity.*

BEST SUPPLEMENT FOR MEMORY

➤ SHARPEN FOCUS*

In today's fast-paced world, staying focused can be challenging. Distractions seem to lurk around every corner, making it difficult to concentrate on the task at hand. But fear not! Our focus-enhancing supplements are designed to boost your mental clarity and eliminate distractions. Heighten your ability to concentrate, allowing you to breeze through tasks and excel in your personal and professional life.*

BEST SUPPLEMENT FOR CONCENTRATION

➤ OPTIMIZE COGNITIVE FUNCTION*

Unlock the full potential of your brain's cognitive abilities with VH's premium brain health supplements. Our advanced formulas contains key nutrients that nourish your brain, supporting its overall health and cognitive function. Whether you need to tackle complex problem-solving at work or want to stay mentally sharp as you age, our brain health pills are here to elevate your cognitive prowess.*

BEST SUPPLEMENT FOR COGNITIVE FUNCTION
BE FOCUSED AND CONCENTRATED: SUPPLEMENTS TO EXCEL IN EXAMS AND STUDIES!
Are exams and study sessions leaving you feeling overwhelmed and unfocused? Don't let anything hold you back from reaching your full potential. Our dietary supplements are your secret weapon to peak performance*. Enhance cognitive function, clear brain fog, and stay energized with our scientifically formulated supplements*. Boost memory, sharpen focus, and manage stress during crucial exam times*. Stay ahead of the competition and unlock your brilliance today*!
ALL VIMERSON SUPPLEMENTS FOR BRAIN HEALTH
CURCUMIN

Curcumin, the active compound found in turmeric, promotes a healthy inflammatory response and antioxidant properties, which can help protect the brain from oxidative stress and support cognitive function.*

GINKGO BILOBA

Ginkgo Biloba, a well-known herb, improves brain health by enhancing blood circulation and oxygen supply to the brain, which can enhance memory, focus, and overall cognitive function.*

VITAMIN E

Vitamin E is an essential nutrient that acts as a potent antioxidant, protecting brain cells from damage caused by free radicals. It plays a crucial role in maintaining brain health and may help reduce the risk of cognitive decline associated with aging.
NOOTROPIC BRAIN BOOSTER BEST SELLER🥇
NOOTROPIC BRAIN BOOSTER - FOCUS & MEMORY SUPPLEMENT
Regular price
Sale price
$23.97
Unit price
per
Sale
Sold out
VIEW FULL DETAILS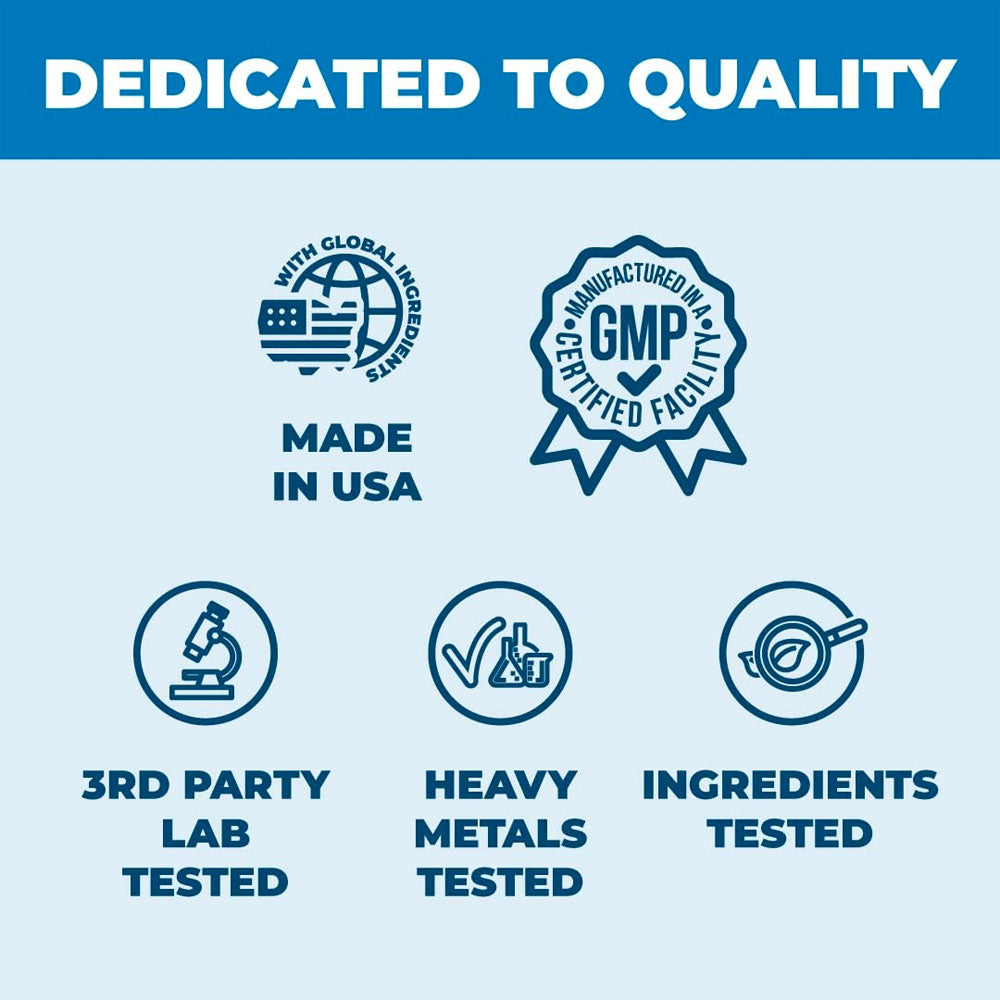 CONCLUSION ABOUT BRAIN HEALTH
Brain health is the cornerstone of a happy and healthy life. Taking care of your brain through proper sleep, nutrition, physical exercise, mental stimulation, emotional well-being, and social connections can lead to improved cognitive function, memory, and overall well-being. So, make brain health a priority in your life, and you'll reap the benefits of a sharp and agile mind for years to come!
ℹ Frequently Asked Questions About Brain Health
What are Brain Health dietary supplements?

Brain Health dietary supplements are specially formulated products designed to support cognitive function, memory, focus, and overall brain health. They often contain key ingredients like vitamins, minerals, antioxidants, and natural extracts that promote brain function.*
How do Brain Health supplements work?

Brain Health supplements work by providing essential nutrients that support brain health and function. These ingredients nourish brain cells, improve blood flow to the brain, and protect against oxidative stress, which can enhance memory, focus, and mental clarity.*
Are Brain Health supplements safe to use?

Yes, the Brain Health supplements we offer are manufactured in certified facilities and undergo rigorous quality testing. However, it's always a good idea to consult with a healthcare professional before adding any new supplement to your routine, especially if you have existing medical conditions or are taking medications.
How long does it take to see results from Brain Health supplements?

Individual results may vary, but many users report noticeable improvements in cognitive function and mental clarity within a few weeks of consistent use. For optimal results, it's essential to combine supplementation with a healthy lifestyle, including a balanced diet and regular exercise.*
Can Brain Health supplements improve memory and focus?

Yes, Brain Health supplements can positively impact memory and focus. The key ingredients in these supplements nourish brain cells and enhance neural connections, leading to improved cognitive abilities and sharper focus.*
Can Brain Health supplements help with age-related cognitive decline?

Yes, some Brain Health supplements are specifically formulated to support brain health as we age. These products often contain ingredients that combat age-related cognitive decline and promote neural regeneration.*
Can I take Brain Health supplements with other medications?

If you are currently taking medications, it's crucial to consult with a healthcare professional before starting any new supplement, including Brain Health products. Certain supplements may interact with medications, affecting their efficacy or causing adverse effects.
Are these supplements vegan/vegetarian-friendly?

We offer a variety of Brain Health supplements, and some may be suitable for vegans and vegetarians. Please check the product descriptions or labels for specific dietary information.
How do I choose the right Brain Health supplement for me?

Selecting the right Brain Health supplement depends on your specific needs and goals. Consider factors such as ingredients, dosage, customer reviews, and expert recommendations to find the perfect fit for your cognitive enhancement journey.
Can I combine Brain Health supplements with other health supplements?

While many supplements complement each other, it's essential to be cautious when combining them. Some ingredients may interact, affecting absorption or efficacy. We recommend consulting with a healthcare professional before combining supplements.*
* These statements have not been evaluated by the Food and Drug Administration. This product is not intended to diagnose, treat, cure, or prevent any disease.