UNDERSTANDING THE SIGNIFICANCE OF CARDIOVASCULAR HEALTH
Your heart and circulatory system are vital components of your body, working together to pump blood and oxygen throughout your system. Maintaining good cardiovascular health is essential for a long and active life.
THE IMPACT OF CIRCULATION & HEART HEALTH
A healthy heart and circulation system have a direct impact on your overall well-being. They ensure that oxygen and nutrients reach all parts of your body efficiently, supporting proper organ function and overall vitality.
VH HEART SUPPLEMENTS
LOVE YOUR HEART, LOVE YOUR LIFE: ENHANCE YOUR OVERALL WELL-BEING
Taking care of your heart health is essential as it supports cardiovascular health, improves overall well-being, and enables you to lead a healthier and more active lifestyle, promoting longevity and productivity in various aspects of life.*
1. DIET AND HEART HEALTH

What you eat plays a crucial role in heart health. A diet rich in fruits, vegetables, whole grains, lean proteins, and healthy fats helps maintain healthy cholesterol levels and blood pressure, reducing the risk of heart disease.

2. EXERCISE FOR A STRONG HEART

Regular physical activity strengthens your heart and promotes healthy circulation. Engaging in aerobic exercises, such as brisk walking, running, swimming, or cycling, can improve cardiovascular fitness and overall heart function.

3. UNDERSTANDING BLOOD PRESSURE

High blood pressure is a significant risk factor for heart disease. Learn about blood pressure levels, how to monitor them, and lifestyle changes to keep it in a healthy range.

4. CHOLESTEROL MANAGEMENT

Maintaining healthy cholesterol levels is essential for heart health. Learn about the different types of cholesterol, their impact on your heart, and strategies to manage cholesterol effectively.

5. STREES AND HEAR HEALTH

Chronic stress can negatively affect your heart and circulation. Discover stress management techniques such as meditation, deep breathing exercises, and hobbies to reduce stress and promote heart well-being.

6. NO SMOKING AND ALCOHOL, HEALTHY HEART

Smoking damages your blood vessels and increases the risk of heart disease. Quitting smoking is one of the most significant steps you can take to improve heart health. Moderate alcohol consumption may have some heart benefits, but excessive drinking can harm your cardiovascular system.
GOING DEEPER INTO EVERY NEED OF THE HEART
✦ Heart-Healthy Diet - Foods for a Healthy Heart

Maintaining a heart-healthy diet is crucial for preventing cardiovascular diseases and promoting overall heart health. Choosing the right foods can help lower the risk of heart disease and improve cardiovascular function.

Eat a variety of fruits and vegetables for their rich antioxidant content.
Include whole grains like oats, brown rice, and quinoa to promote heart health.
Consume fatty fish such as salmon and trout, which are high in omega-3 fatty acids.
Opt for lean proteins like poultry, beans, and legumes.
Use healthy fats like olive oil and avocados in moderation.
Reduce sodium intake to support healthy blood pressure levels.
Limit processed and sugary foods that can contribute to heart disease.
Be mindful of portion sizes to maintain a healthy weight and prevent overeating.
✦ Cardiovascular Exercises - Best Cardio Workouts

Cardiovascular exercises are essential for strengthening the heart and improving circulation. Regular cardio workouts can lower the risk of heart disease, aid in weight management, and enhance overall fitness levels.

Engage in activities like brisk walking, jogging, cycling, or swimming for at least 150 minutes per week.
High-intensity interval training (HIIT) can be effective for improving cardiovascular health.
Include aerobic exercises that get your heart rate up and challenge your cardiovascular system.
Join group fitness classes or sports activities to stay motivated and add variety to your routine.
Start slowly and gradually increase intensity to prevent injury.
Combine cardio workouts with strength training for overall fitness.
Listen to your body and rest when needed to avoid overexertion.
✦ Understanding Blood Pressure - Blood Pressure Explained

Blood pressure is a crucial indicator of heart health. Understanding blood pressure readings and what they mean is essential for monitoring cardiovascular wellness.

Blood pressure is represented by two numbers: systolic (top number) and diastolic (bottom number).
A normal blood pressure reading is around 120/80 mmHg.
High blood pressure (hypertension) is a risk factor for heart disease and stroke.
Lifestyle factors such as diet, exercise, and stress management can influence blood pressure.
Regular monitoring of blood pressure is vital, especially for individuals with hypertension or a family history of heart disease.
Lifestyle modifications like a heart-healthy diet, exercise, and stress reduction can help manage blood pressure.
Medication may be necessary for those with persistent high blood pressure, as prescribed by a healthcare professional.
✦ Managing Cholesterol Levels - Cholesterol and Heart Disease

Cholesterol is a waxy substance found in the blood, and managing cholesterol levels is essential for heart health. High levels of LDL cholesterol ("bad" cholesterol) can increase the risk of heart disease.

Get your cholesterol levels checked regularly, especially if you have a family history of heart disease.
Aim to keep LDL cholesterol levels within a healthy range (typically below 100 mg/dL).
Consume a heart-healthy diet low in saturated and trans fats to control cholesterol levels.
Regular exercise can help raise HDL cholesterol ("good" cholesterol) levels and improve cholesterol ratios.
If lifestyle changes are not sufficient, medications may be prescribed to manage cholesterol levels.
Avoid smoking, as it can lower HDL cholesterol and raise LDL cholesterol levels.
Maintaining a healthy weight and managing diabetes can also positively impact cholesterol levels.
✦ Heart Health Tips for Daily Life - Heart Health Lifestyle Tips

Incorporating heart-healthy habits into your daily life can significantly reduce the risk of heart disease and improve overall cardiovascular well-being.

Don't smoke or use tobacco products, and avoid exposure to secondhand smoke.
Engage in regular physical activity for at least 150 minutes per week.
Maintain a healthy weight through a balanced diet and exercise.
Manage stress through relaxation techniques like meditation or yoga.
Get enough sleep to support heart health and overall well-being.
Limit alcohol consumption to moderate levels or avoid it altogether.
Regularly monitor your blood pressure and cholesterol levels.
Stay socially active and maintain strong social connections.
✦ Heart Health Supplements - Supplements for Heart Health

While a heart-healthy diet is the primary focus for heart health, some supplements may complement a healthy lifestyle and support cardiovascular wellness.*

Omega-3 fatty acid supplements can help lower triglyceride levels and balance inflammation.*
Coenzyme Q10 (CoQ10) may support heart health and energy production within the heart.*
Magnesium supplements may help support blood pressure and heart rhythm.*
Plant sterols/stanols may support LDL cholesterol normal levels when used as directed.*
Vitamin D supplements might benefit heart health when there's a deficiency.*

Always consult with a healthcare professional before starting any supplements, as some may interact with medications or have adverse effects.
Supplements should not replace a balanced diet and healthy lifestyle for maintaining heart health.
✦ Heart Health for Seniors - Maintaining Heart Health in Seniors

As individuals age, maintaining heart health becomes increasingly important to prevent age-related cardiovascular issues.

Continue regular physical activity, aiming for low-impact exercises to reduce joint stress.
Adapt exercise routines to suit individual needs and capabilities.
Eat a heart-healthy diet with a focus on nutrient-dense foods.
Get regular check-ups and screenings to monitor blood pressure, cholesterol levels, and overall heart function.
Be aware of potential drug interactions if taking multiple medications.
Manage chronic conditions like diabetes and hypertension under the guidance of healthcare professionals.
Seek emotional support and stay socially connected to prevent feelings of isolation.
Practice stress reduction techniques to promote heart health and overall well-being.
TOP 3 BENEFITS OF TAKING A SUPPLEMENT FOR HEART HEALTH
SHOP ALL
➤ CARDIOVASCULAR SUPPORT*

Discover our specialized heart-supporting supplements crafted with a blend of potent ingredients that promote heart health. From supporting healthy cholesterol levels to aiding in blood pressure regulation, our formulas are designed to reinforce the strength and efficiency of your heart.*

BEST SUPPLEMENT FOR CARDIOVASCULAR SUPPORT

➤ ENERGY AND VITALITY*

Healthy blood circulation is vital for delivering oxygen and nutrients to every cell in your body. Our blood circulation enhancers work to improve blood flow, ensuring that your organs and muscles receive the nourishment they need to perform at their best. Experience a greater sense of vitality and well-being with improved circulation.*

BEST SUPPLEMENT FOR ENERGY

➤ ANTIOXIDANT POWERHOUSES

Oxidative stress can damage blood vessels and contribute to cardiovascular issues. Our antioxidant-rich supplements help combat free radicals, reducing oxidative stress and supporting the health of your blood vessels. By incorporating these powerful antioxidants into your routine, you can fortify your cardiovascular system against external threats.*

BEST ANTIOXIDANT SUPPLEMENT
MANAGING CHOLESTEROL LEVELS
Cholesterol is a crucial component of our body, but high levels of LDL cholesterol (low-density lipoprotein) can lead to various health issues. Managing cholesterol levels is vital for overall well-being and reducing the risk of cardiovascular diseases. While a healthy lifestyle, including a balanced diet and regular exercise, is essential, herbal dietary supplements can complement these efforts and support cholesterol management effectively.*
ALL VIMERSON SUPPLEMENTS FOR HEART HEALTH
ALPHA LIPOIC ACID

Alpha Lipoic Acid is an antioxidant that helps protect the heart cells from oxidative damage. It can support heart health by improving blood vessel function, reducing oxidative stress.*

TURMERIC

Turmeric contains curcumin, a compound with inflammation balaning and antioxidant properties. These properties can help protect blood vessels, and improve overall heart health.*

RESVERATROL

Resveratrol is a natural compound found in grapes and red wine, has gained attention for its potential benefits in promoting cardiovascular health and supporting healthy aging. Research suggests that Resveratrol may have antioxidant properties, which can help protect cells from oxidative stress and contribute to overall well-being.*
COQ10 SUPPLEMENT - ANTIOXIDANT & CARDIOVASCULAR SUPPORT
Regular price
Sale price
$24.97
Unit price
per
Sale
Sold out
VIEW FULL DETAILS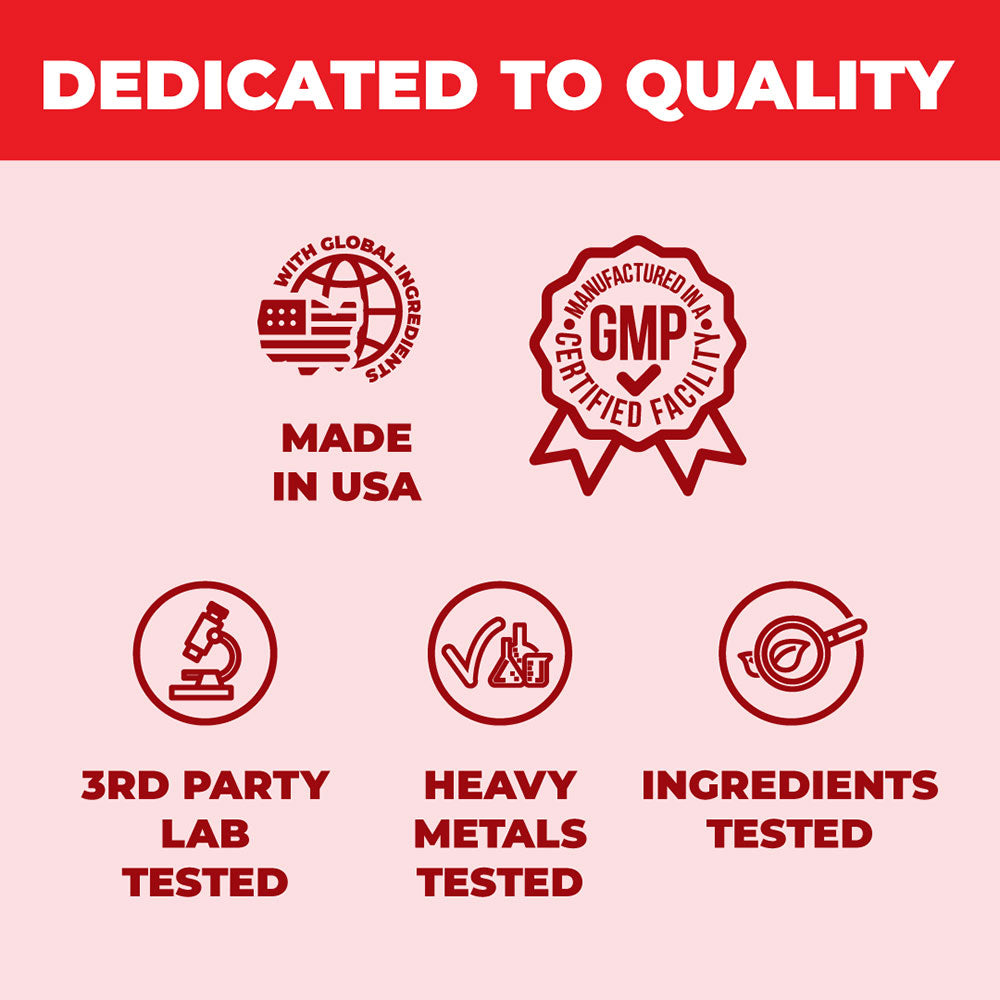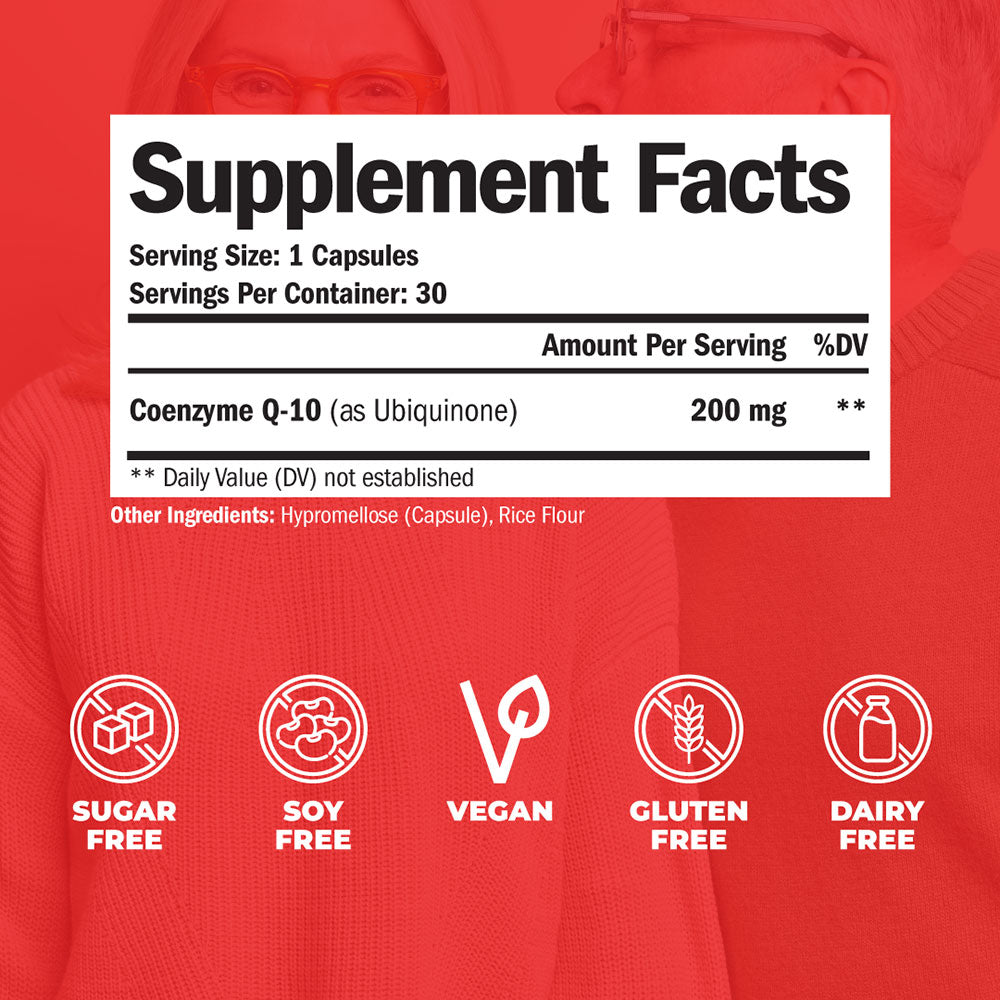 CONCLUSION ABOUT CIRCULATION AND HEART HEALTH
Circulation and heart health are vital for overall well-being. By adopting a heart-healthy lifestyle through a balanced diet, regular exercise, stress management, and avoiding harmful habits, you can maintain a strong and healthy heart. Take charge of your cardiovascular well-being today, and your heart will thank you for years to come!
ℹ Frequently Asked Questions About Heart Health
What are Circulation & Heart Health dietary supplements?

Circulation & Heart Health dietary supplements are products formulated to promote cardiovascular well-being and maintain healthy blood circulation. These supplements often contain ingredients like Resveratrol, CoQ10, Alpha Lipoic Acid, and herbal extracts, known for their potential heart health benefits.*
How do Circulation & Heart Health supplements work?

Circulation & Heart Health supplements work by providing nutrients that support cardiovascular function. These ingredients can help maintain healthy blood pressure, support healthy cholesterol levels, and promote overall heart health.*
Are Circulation & Heart Health supplements safe to use?

Yes, the Circulation & Heart Health supplements we offer are produced in compliance with strict quality standards and undergo thorough testing for safety and efficacy. However, it's advisable to consult with a healthcare professional before starting any new supplement, particularly if you have pre-existing medical conditions or are taking medications.*
Can Circulation & Heart Health supplements prevent heart diseases?

While Circulation & Heart Health supplements may support cardiovascular health, they are not intended to diagnose, treat, or cure any specific medical condition. A healthy lifestyle, including a balanced diet and regular exercise, is essential for heart disease prevention.*
How long does it take to experience the benefits of Circulation & Heart Health supplements?

The time it takes to see the effects of Circulation & Heart Health supplements can vary depending on individual factors and product ingredients. Some users may notice improvements in cardiovascular health within a few weeks, while others may take longer to experience benefits.*
Can Circulation & Heart Health supplements interact with prescription medications?

Some Circulation & Heart Health supplements may interact with certain medications, affecting their efficacy or causing adverse effects. If you are currently taking medications, it's crucial to consult with your healthcare provider before adding any new supplement to your routine.
Are there any lifestyle changes recommended for heart health?

Yes, along with taking supplements, maintaining a heart-healthy lifestyle is essential. Regular exercise, a balanced diet rich in fruits, vegetables, and whole grains, stress management, and avoiding smoking are all beneficial for heart health.
Can Circulation & Heart Health supplements improve athletic performance?

While Circulation & Heart Health supplements may support overall cardiovascular function, their primary focus is on heart health rather than athletic performance. For athletic performance enhancement, specialized supplements may be more suitable.*
Are these supplements suitable for vegetarians and vegans?

We offer a variety of Circulation & Heart Health supplements, and some may be suitable for vegetarians and vegans. Please refer to the product descriptions or labels for specific dietary information.
What foods help your heart?

Nutritious foods like fatty fish, nuts, berries, dark leafy greens, whole grains, avocado, legumes, tomatoes, and olive oil are excellent choices for heart health.
How can I improve my heart health naturally?

To support heart health naturally, maintain a balanced diet, exercise regularly, manage stress, quit smoking, limit alcohol, maintain a healthy weight, prioritize sleep, monitor vital health indicators, and stay hydrated.