THE TRIAD OF WELL-BEING - STRESS, MOOD AND SLEEP
Stress, mood, and sleep are inseparable components of our emotional and physical health. The intricate interplay between these three factors profoundly influences our overall well-being. Delve into the connections between stress relief, mood enhancement, and quality sleep, with valuable insights and actionable techniques for achieving harmony in this essential triad.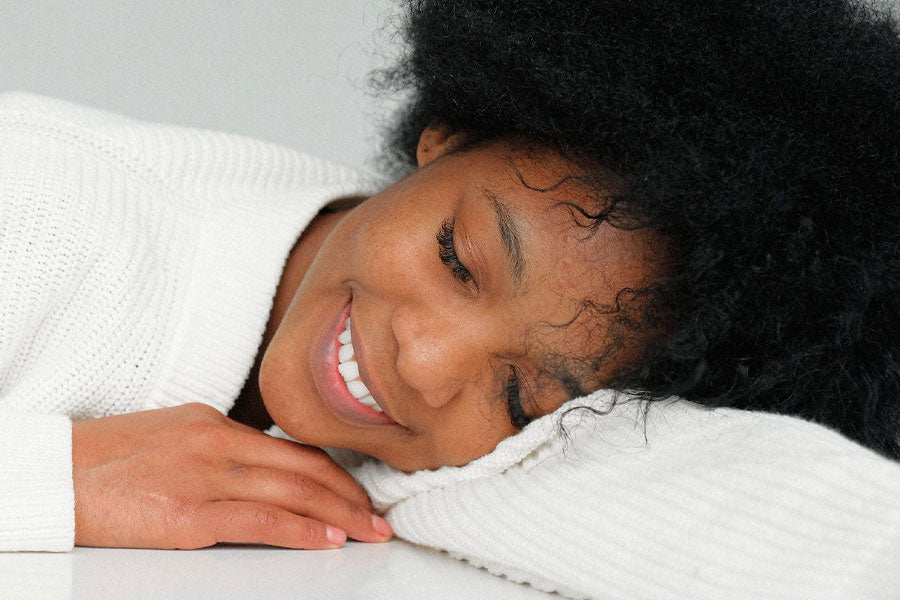 STRESS AND ITS EFFECTS ON MOOD AND SLEEP
Understanding stress and its effects on mood and sleep is crucial for maintaining optimal well-being. Chronic or excessive stress can lead to mood disturbances, and disrupt normal sleep patterns, resulting in insomnia or restless sleep.
STRESS, MOOD AND SLEEP: A HOLISTIC APPROACH TO WELL-BEING
Taking care of your stress and sleep is crucial as both play significant roles in maintaining overall health and well-being. Managing stress and getting adequate sleep can improve cognitive function, productivity, mood, and physical health, allowing you to lead a balanced and fulfilling life.*
UNDERSTANDING THE IMPACT OF SLEEP ON STRESS AND MOOD
▸ THE IMPORTANCE OF QUALITY SLEEP

Quality sleep is essential for emotional regulation and maintaining a positive mood.
▸ SLEEP AND STRESS RESILIENCE

Adequate sleep enhances the body's ability to cope with stress and reduces its negative impact on mood.
▸ SLEEP AND EMOTIONAL PROCESSING

During sleep, the brain processes emotions, contributing to emotional stability and well-being.
ESTABLISHING A CONSISTEN SLEEP SCHEDULE

Maintaining a regular sleep schedule regulates the body's internal clock, promoting better sleep quality and a well-rested feeling. Consistency optimizes sleep patterns and supports overall sleep-wake balance.

CREATING A RELAXING BEDTIME ROUTINE

Engaging in a calming bedtime routine, such as reading or listening to soothing music, helps signal the body to unwind, easing the transition into sleep and improving overall sleep quality.

OPTIMIZING SLEEP ENVIRONMENT

A comfortable, cool, dark, and quiet sleep environment promotes restful sleep by reducing disturbances and creating a soothing atmosphere, enhancing the chances of falling asleep and staying asleep.

LIMITING SCREEN TIME BEFORE BED

Avoiding electronic devices before bedtime decreases exposure to blue light, which can disrupt melatonin production, allowing for a smoother transition into sleep and improved sleep quality.
UNDERSTANDING STRESS AND ITS IMPACT ON MOOD
▸ THE NATURE OF STRESS

Stress is a natural response to challenges and demands in life. While acute stress can be motivational, chronic stress can lead to negative effects on mood and sleep.
▸ THE STRESS-MOOD RELATIONSHIP

Chronic stress can contribute to mood disorders like anxiety and depression. Addressing stress is crucial for promoting positive emotions and mental well-being.
▸ STRESS AND SLEEP DISRUPTIONS

Stress can disrupt the sleep-wake cycle, leading to difficulty falling asleep or staying asleep. Managing stress is key to improving sleep quality.
MINDFULNESS MEDITATION

Practicing mindfulness meditation can help calm the mind, reduce stress, and promote a positive mood.

ENGAGING IN PHYSICAL ACTIVITY

Regular exercise is a powerful stress-reliever and mood enhancer, releasing endorphins that uplift the spirits.

EXPRESSIVE WRITTING

Journaling or expressive writing can be a cathartic outlet for emotions, reducing stress and enhancing emotional well-being.

CONNECTING WITH NATURE

Spending time in nature, also known as "nature therapy," can have a soothing effect on the mind and reduce stress levels.
THE SYNERGY OF STRESS RELIEF, MOOD ENHANCEMENT AND QUALITY SLEEP
THE POSITIVE FEEDBACK LOOP
Addressing stress, enhancing mood, and improving sleep quality create a positive feedback loop, each reinforcing the other for overall well-being.

HOLISTIC APPROACHES TO WELL-BEING
Approaching stress relief, mood enhancement, and sleep improvement holistically allows for a more profound and lasting impact on well-being.
GOING DEEPER INTO LIFESTYLE FOR OPTIMAL SLEEP & MOOD AND STRESS RELIEF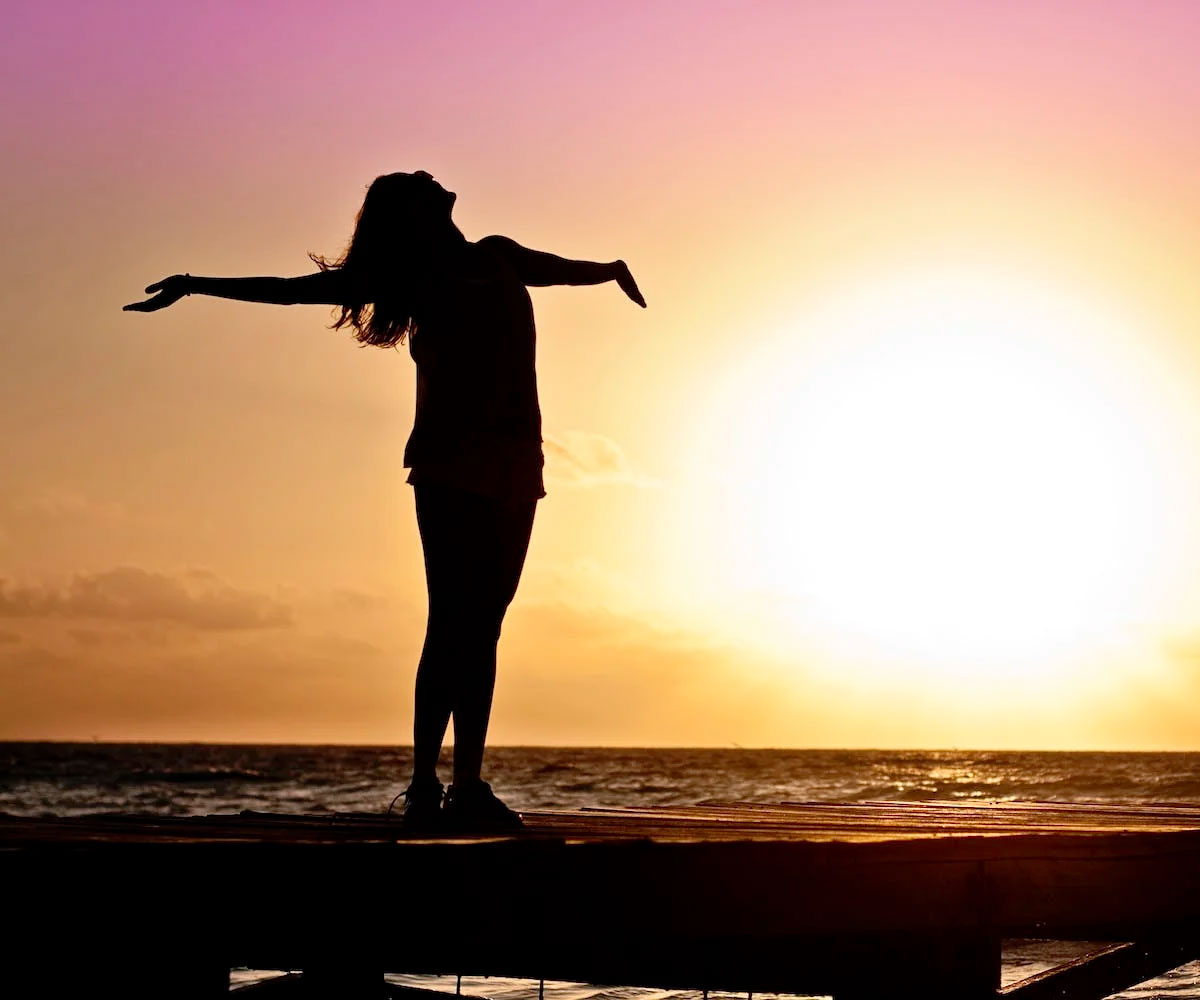 ✦ STRESS MANAGEMENT TECHNIQUES

Stress management techniques can help reduce the negative impact of stress on overall well-being and promote better mood and sleep.

Practice deep breathing exercises to calm the nervous system and reduce stress.
Engage in regular physical activity, such as walking, yoga, or dancing, to release tension and boost mood.
Prioritize time for hobbies or activities that bring joy and relaxation.
Maintain a balanced schedule to avoid feeling overwhelmed by responsibilities.
✦ MOOD-BOOSTING ACTIVITIES

Engaging in mood-boosting activities can enhance emotional well-being and alleviate stress.

Spend time outdoors in nature to uplift mood and reduce stress.
Connect with loved ones through social activities or meaningful conversations.
Practice gratitude by keeping a journal of things you're thankful for.
Listen to music, watch movies, or read books that bring joy and relaxation.
✦ CREATING A RELAXING SLEEP ENVIRONMENT

A relaxing sleep environment can significantly improve sleep quality and overall well-being.

Keep the bedroom cool, dark, and quiet to promote restful sleep.
Invest in a comfortable mattress and pillows that support proper alignment.
Remove electronic devices from the bedroom to minimize sleep disruptions.
✦ HEALTHY SLEEP HABITS (SLEEP HYGIENE)

Practicing healthy sleep habits can establish a consistent sleep routine and improve sleep quality.

Go to bed and wake up at the same time each day to regulate the body's internal clock.
Limit daytime naps to avoid interfering with nighttime sleep.
Avoid caffeine, large meals, and alcohol close to bedtime, as they can disrupt sleep patterns.
✦ MEDITATION FOR STRESS RELIEF, MOOD & SLEEP

Meditation is a valuable tool for managing stress, improving mood, and promoting better sleep.

Set aside dedicated time each day for meditation practice.
Use guided meditation apps or videos to get started if you're new to meditation.
Focus on deep breathing and mindfulness to calm the mind and reduce stress.
✦ EXERCISE FOR STRESS RELIEF, MOOD & SLEEP

Regular physical activity positively impacts stress levels, mood, and sleep quality.

Engage in at least 150 minutes of moderate-intensity aerobic activity or 75 minutes of vigorous-intensity aerobic activity per week.
Find enjoyable exercises like dancing, hiking, or swimming to maintain motivation.
Exercise earlier in the day to avoid stimulating the body close to bedtime.
✦ SUPPLEMENTS FOR STRESS RELIEF, MOOD & SLEEP

Certain supplements may aid in stress relief, mood enhancement, and restful sleep.*

Melatonin supplements may promote better sleep quality and regulate sleep-wake cycles.*
Magnesium supplements may help relax muscles and aid with stress reduction.*
Ashwagandha and valerian root are herbal supplements that some people find beneficial for stress relief and relaxation.*
✦ COGNITIVE BEHAVIORAL THERAPY FOR STRESS, MOOD & SLEEP

Cognitive Behavioral Therapy (CBT) is an evidence-based approach to address stress, mood, and sleep-related issues.

CBT involves identifying negative thought patterns and learning coping strategies to manage stress.
Seek professional guidance from a qualified therapist or counselor trained in CBT techniques.
CBT can be an effective alternative or complement to medication for stress and mood management.
TOP 3 BENEFITS OF TAKING A SUPPLEMENT FOR STRESS RELIEF, MOOD & SLEEP
SHOP ALL
STRESS RELIEF

Specially designed supplements can aid in reducing stress by incorporating natural ingredients that promote relaxation and calmness. Experience a reduction in feelings of tension, leading to a more composed and positive outlook on life.*

BEST SUPPLEMENT FOR STRESS

HEALTHY AND STABLE MOOD

These supplements contain mood-balancing compounds that support emotional well-being, potentially leading to an elevated mood and a greater sense of emotional balance and positivity.*

BEST SUPPLEMENT FOR MOOD

PROMOTE RESTFUL SLEEP

Address sleep disturbances with supplements that provide ingredients promoting sleep quality. Enjoy restful and rejuvenating sleep, waking up refreshed and ready to embrace the day ahead.*

BEST SUPPLEMENT FOR SLEEP
ALL VIMERSON SUPPLEMENTS FOR STRESS RELIEF, MOOD & SLEEP
MAGNESIUM

Magnesium is an essential mineral that plays a crucial role in promoting relaxation and reducing stress. It can help calm the nervous system, support healthy sleep patterns, ultimately aiding in stress relief and improving sleep quality.*

MELATONIN

Melatonin is a hormone naturally produced by the body that regulates sleep-wake cycles. Supplementing with melatonin can help improve sleep quality, promote relaxation, and regulate the body's internal clock, making it beneficial for those experiencing sleep disturbances or jet lag.*

VALERIAN

Valerian, a herbal extract, offers several potential benefits. It may aid in stress reduction, provide relief from occasional sleeplessness, and promote restful sleep. Additionally, Valerian has been recognized for its potential to help balance occasional stress in the body.*
STRESS RELIEF SUPPLEMENT BEST SELLER🥇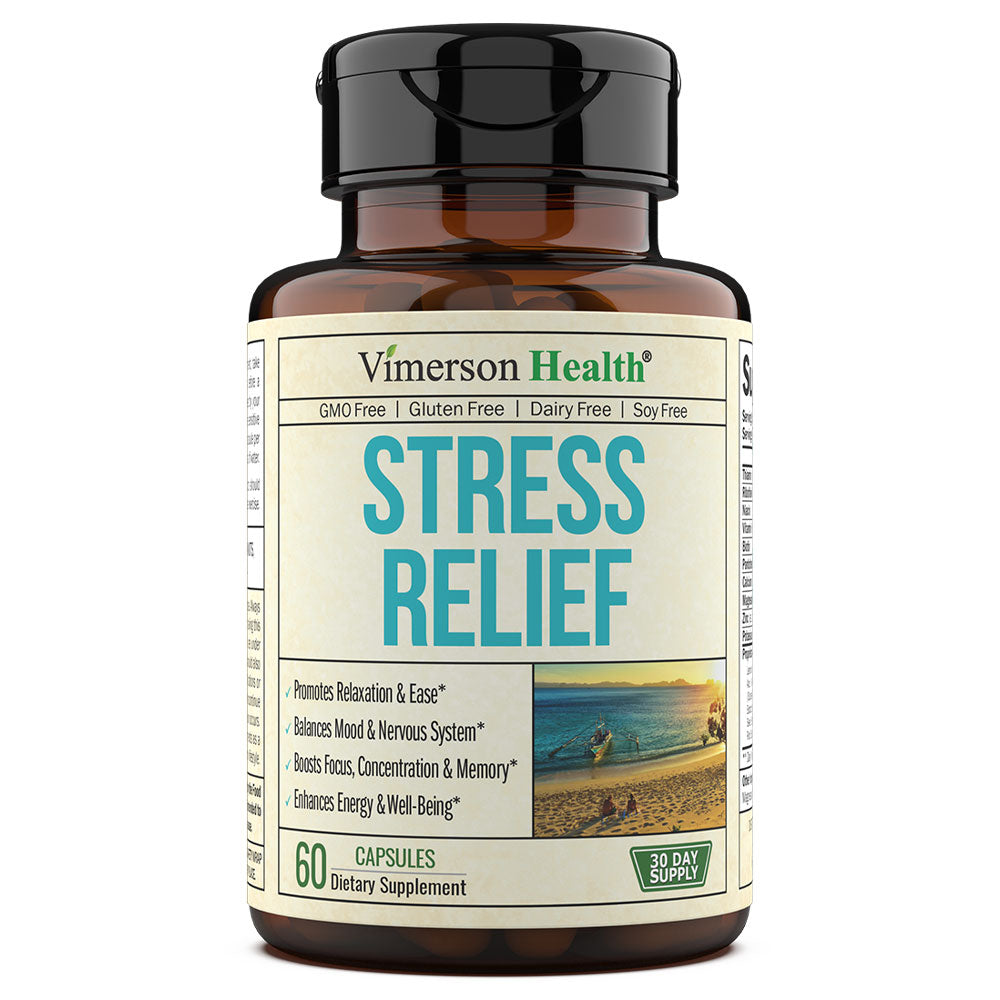 STRESS RELIEF SUPPLEMENT - RELAXATION, EASE & BRAIN HEALTH
Regular price
Sale price
$22.47
Unit price
per
Sale
Sold out
VIEW FULL DETAILS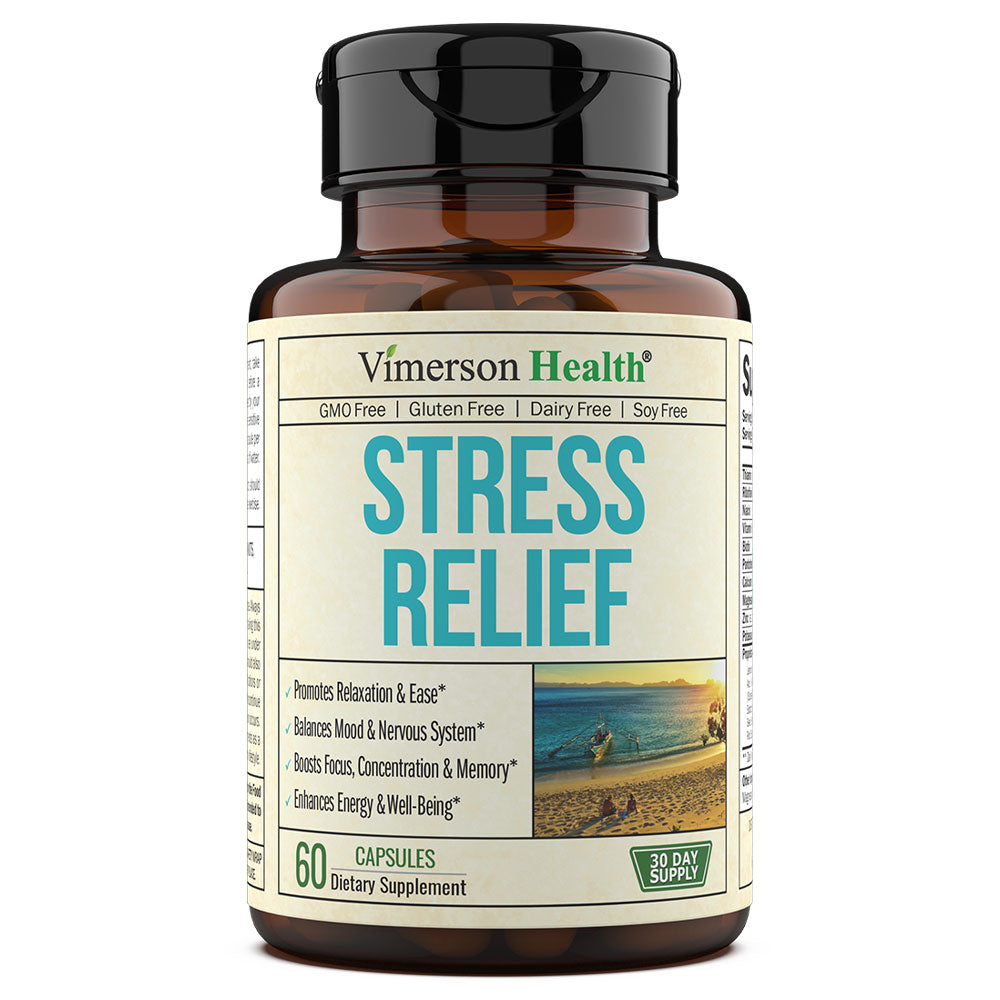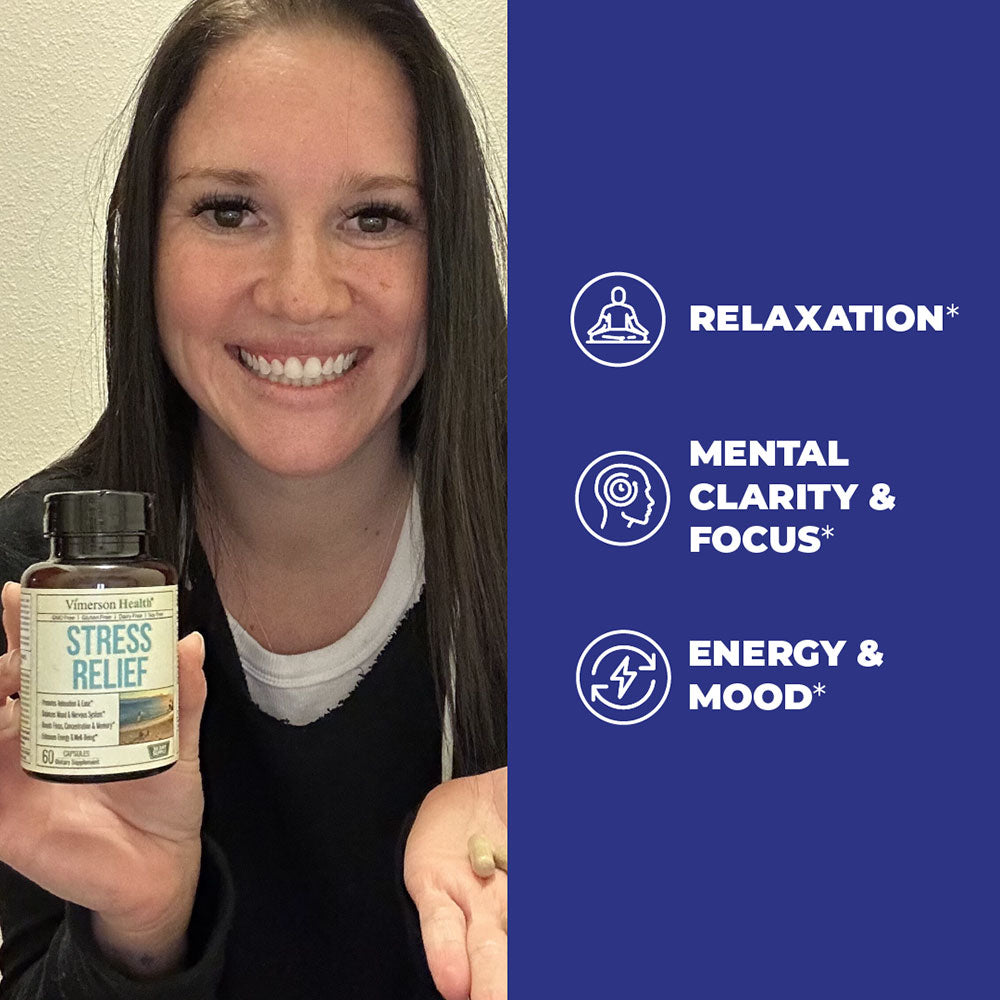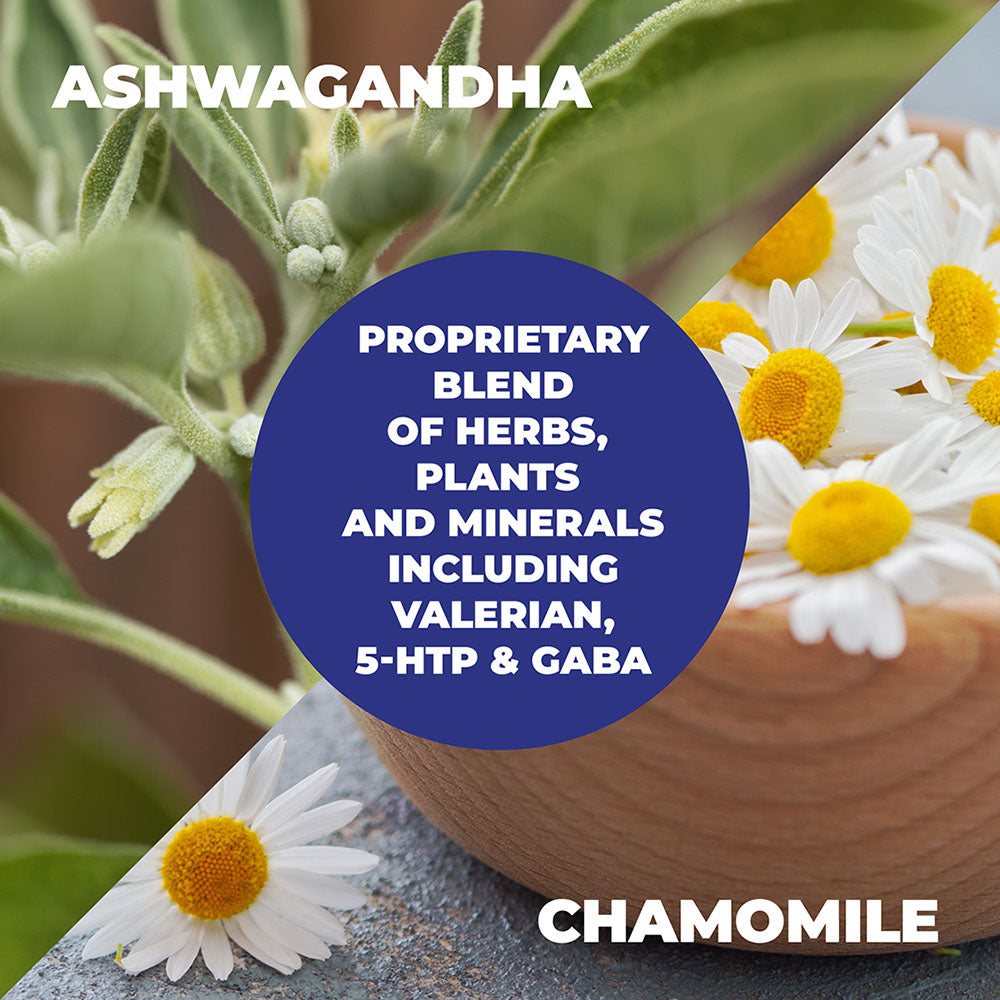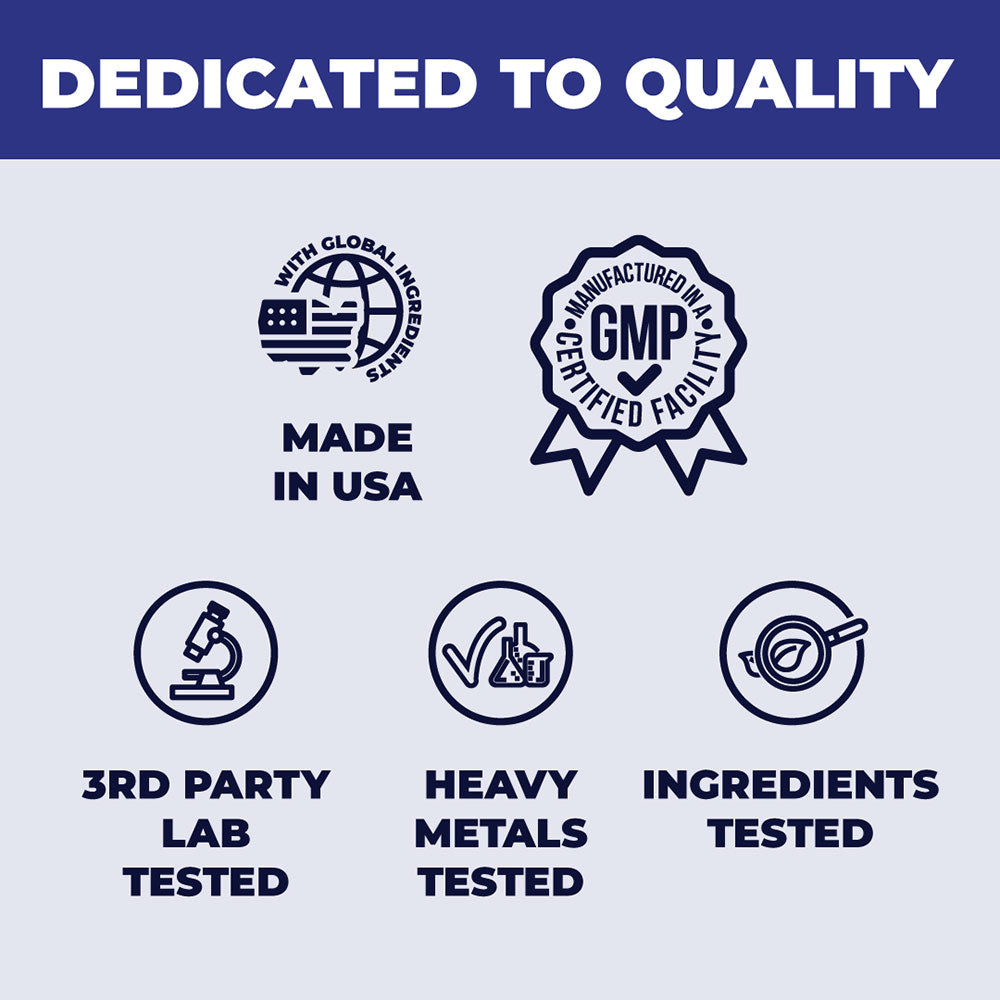 CONCLUSION: UNLEASHING THE POWER OF BALANCE
In the pursuit of a happier and healthier life, recognizing the interplay between stress relief, mood enhancement, and quality sleep is paramount. By incorporating practical techniques for stress management, mood upliftment, and sleep improvement, individuals can unleash the power of balance and experience a transformative positive change in their well-being. Embrace the interconnected nature of these three vital components, and embark on a journey of fulfillment and harmony.
ℹ Frequently Asked Questions About Stress Relief, Mood and Sleep
How does sleep reduce stress and improve your mood?

Adequate sleep helps reduce stress and improve mood through various mechanisms. During sleep, the body releases hormones that promote relaxation and reduce stress hormones. It also enhances emotional processing and regulates mood-related brain functions. Consistent, restful sleep fosters emotional resilience, positively impacting overall well-being and mental health.
How can I reduce stress and sleep peacefully?

Reducing stress and promoting peaceful sleep involves adopting healthy habits. Engage in regular physical activity, practice relaxation techniques like deep breathing or meditation, and limit caffeine and screen time before bed. Establish a consistent sleep schedule and create a relaxing bedtime routine. Prioritize self-care and seek support when needed to manage stress effectively and improve sleep quality.
Do stress vitamins really work?

Stress vitamins, like B-complex vitamins and vitamin C, can support the body during stressful periods.* They play roles in energy production and immune function, which may help the body cope with stress.* They can complement a healthy lifestyle and support overall well-being. Individual responses may vary.*
What vitamin is a natural antidepressant?

Vitamin D is often associated with supporting mood and mental well-being.* It plays a role in regulating mood and may influence serotonin levels in the brain.* Sunlight exposure is a natural way to boost vitamin D levels, and some foods also contain it. However, it's essential to consult with a healthcare provider for personalized recommendations.
Does magnesium reduce stress?

Magnesium may help reduce stress.* It plays a role in regulating the nervous system and may support relaxation.* Adequate magnesium levels may promote a sense of calmness and help with sleep quality.* However, managing stress involves a holistic approach, and individual responses to supplements may vary. Consult with a healthcare provider for personalized advice.
Why sleep improves mental health?

Sleep may help improve mental health through several mechanisms. During sleep, the brain processes emotions, memories, and experiences, promoting emotional well-being. Adequate rest supports cognitive functions, concentration, and decision-making. Quality sleep is crucial for overall mental well-being.
Which vitamin is best for stress?

Vitamin B-complex, particularly B5 (pantothenic acid) and B6 (pyridoxine), can help with stress management.* These vitamins help regulate the adrenal glands' response to stress and support nervous system function.* However, managing stress requires a comprehensive approach, including lifestyle changes and seeking support when needed. Consult with a healthcare provider for personalized guidance.
Does ashwagandha reduce stress?

Ashwagandha is an herbal adaptogen that may help reduce stress.* It supports the body's stress response system, promoting a sense of calmness and relaxation.* Some studies suggest it may lower cortisol levels, a stress hormone.* However, individual responses vary, and it's essential to consult with a healthcare provider before using any new supplement.
* These statements have not been evaluated by the Food and Drug Administration. This product is not intended to diagnose, treat, cure, or prevent any disease.