UNDERSTANDING METABOLIC HEALTH
Metabolism is the complex set of chemical processes that occur within the body to maintain life. Metabolic health refers to the efficiency of these processes, which affect our ability to convert food into energy, regulate body weight, and support overall health.
THE IMPORTANCE OF PHYSICAL ACTIVITY
Regular physical activity is a potent catalyst for a healthy metabolism. It helps build and maintain lean muscle mass, which, in turn, supports a higher BMR. Engaging in a mix of cardiovascular exercises, strength training, and flexibility exercises can contribute to metabolic health.
METABOLIC HEALTH & ENERGY: UNLOCKING THE KEY TO VITALITY
Taking care of your energy and metabolism is crucial as they directly impact your overall vitality and well-being. By supporting a healthy energy level and metabolism, you can maintain optimal physical and mental performance, sustain an active lifestyle, and achieve your goals more effectively.
DIET AND NUTRITION

Consuming a balanced diet with the right mix of nutrients, such as proteins, healthy fats, and complex carbohydrates, supports efficient metabolism. Nutrient-dense foods provide essential vitamins and minerals for optimal energy production.

PHYSICAL ACTIVITY

Regular exercise promotes a healthy metabolism, aids in weight management, and improves overall metabolic health. Physical activity increases muscle mass, which enhances the body's ability to burn calories and maintain energy balance.

SLEEP QUALITY

Adequate and restful sleep is vital for metabolic regulation and optimal energy levels. Lack of sleep disrupts hormonal balance, leading to increased appetite, reduced energy, and impaired glucose metabolism.

HORMONAL BALANCE

Hormones play a significant role in metabolism. Maintaining hormonal balance supports metabolic health. Imbalances in hormones like insulin, thyroid, and cortisol can lead to metabolic dysfunction and impact energy levels.
THE ROLE OF HORMONES IN METABOLIC HEALTH AND ENERGY
Hormones play a crucial role in regulating metabolism and energy levels. Hormonal imbalances, such as thyroid dysfunction or insulin resistance, can affect metabolic efficiency and energy production. If you suspect a hormonal issue, consult with a healthcare professional for proper evaluation and management.
1. BALANCED DIET FOR OPTIMAL METABOLISM

A well-balanced diet is the foundation of metabolic health. Consuming a variety of nutrient-dense foods, including whole grains, lean proteins, fruits, vegetables, and healthy fats, supports efficient metabolism and energy production.

2. HYDRATION FOR METABOLIC EFFICIENCY

Staying hydrated is crucial for maintaining a healthy metabolism. Water plays a vital role in various metabolic processes and helps transport nutrients throughout the body.

3. REGULAR MEALS AND PORTION CONTROL

Eating regular, well-proportioned meals helps regulate blood sugar levels and supports a steady metabolism. Avoiding long periods of fasting or overeating can prevent metabolic imbalances.

4. MANAGING SUGAR AND CARBOHYDRATE INTAKE

Excessive sugar and refined carbohydrate intake can lead to blood sugar spikes and crashes, affecting metabolic health and energy levels. Choosing complex carbohydrates and limiting added sugars promotes stable energy throughout the day.

5. REGULAR EXERCISE FOR INCREASED ENERGY

Engaging in regular physical activity enhances cardiovascular health, increases oxygen flow, and boosts endorphin levels, leading to elevated energy and mood.

6. QUALITY SLEEP FOR REJUVENATION

Adequate sleep is vital for energy restoration and overall well-being. Aim for 7-9 hours of quality sleep each night to support optimal metabolic function.

7. STRESS MANAGEMENT FOR SUSTAINED ENERGY

Chronic stress can deplete your energy levels and negatively impact metabolic health. Incorporating stress-reducing practices such as meditation, yoga, and deep breathing can help maintain energy balance.

8. LIMIT CAFFEINE AND ALCOHOL INTAKE

While caffeine can provide a temporary energy boost, excessive consumption can lead to energy fluctuations. Moderating alcohol intake can also positively impact energy levels.
GOING DEEPER INTO EVERY NEED OF A HEALTHY METABOLISM
✦ NUTRITION FOR METABOLIC HEALTH

Nutrition plays a vital role in metabolic health, affecting energy levels, weight management, and overall well-being.

Consume a balanced diet rich in fruits, vegetables, whole grains, lean proteins, and healthy fats to support metabolic function.
Prioritize fiber-rich foods to promote healthy digestion and stabilize blood sugar levels.
Limit processed and sugary foods, as they can contribute to insulin resistance and metabolic dysfunction.
Stay mindful of portion sizes to avoid excessive calorie intake.
Consider consulting with a registered dietitian for personalized nutrition recommendations.
✦ BENEFITS OF HYDRATION FOR METABOLISM

Staying hydrated is essential for metabolic health and overall body function.

Drink plenty of water throughout the day to support metabolic processes and energy levels.
Hydration helps regulate body temperature and aids in digestion and nutrient absorption.
Opt for water as the primary beverage and limit sugary drinks and excessive caffeine, which may dehydrate the body.
✦ SUGAR AND CARBOHYDRATE INTAKE AND METABOLIC HEALTH

Balancing sugar and carbohydrate intake is crucial for maintaining stable blood sugar levels and metabolic health.

Choose complex carbohydrates like whole grains, legumes, and vegetables over simple sugars to prevent rapid blood sugar spikes.
Be mindful of added sugars in processed foods and drinks; opt for natural sweeteners like honey or maple syrup when needed.
Consider carbohydrate timing, such as consuming more complex carbs before physical activity and focusing on protein and vegetables during other meals.
✦ EXERCISE FOR IMPROVED METABOLISM

Regular physical activity is a powerful tool for improving metabolic health and energy expenditure.

Engage in a mix of aerobic exercises (e.g., walking, jogging) and strength training to support metabolism and muscle mass.
Aim for at least 150 minutes of moderate-intensity aerobic activity or 75 minutes of vigorous-intensity aerobic activity per week.
Include muscle-strengthening activities on two or more days per week, targeting major muscle groups.
Stay consistent with exercise routines to maximize metabolic benefits.
✦ SLEEP AND METABOLIC HEALTH

Quality sleep is crucial for metabolic health, hormone regulation, and overall well-being.

Aim for 7-9 hours of sleep per night to support metabolic processes and energy restoration.
Create a calming bedtime routine to promote better sleep quality.
Keep the sleep environment comfortable, dark, and quiet to enhance restfulness.
Limit caffeine and electronic device use before bedtime, as they can disrupt sleep patterns.
✦ METABOLIC HEALTH AND WEIGHT MANAGEMENT

Maintaining a healthy weight is closely linked to metabolic health and overall well-being.

Combine a balanced diet with regular physical activity to achieve and sustain a healthy weight.
Avoid crash diets and focus on sustainable lifestyle changes for long-term weight management.
Consult with healthcare professionals or registered dietitians for personalized weight management plans and support.
✦ MANAGING STRESS AND MENTAL WELL-BEING

Chronic stress can impact metabolism and overall health. Managing stress and prioritizing mental well-being are essential for metabolic health.

Engage in stress-reducing activities like meditation, deep breathing, or hobbies that promote relaxation.
Build a support network of friends, family, or support groups to foster emotional well-being.
Prioritize self-care and allocate time for activities that promote mental health.
✦ CAFFEINE, SUGAR, AND ALCOHOL AND METABOLIC HEALTH

The consumption of caffeine, sugar, and alcohol can impact metabolic health, and moderation is key.

Limit caffeine intake, especially in the evening, as it can disrupt sleep patterns and affect metabolism.
Be mindful of added sugars in food and drinks, and choose natural sweeteners or low-sugar options when possible.
Practice moderation with alcohol consumption, as excessive alcohol intake can negatively affect metabolic processes and overall health.
TOP 3 BENEFITS OF TAKING A SUPPLEMENT FOR METABOLIC HEALTH & ENERGY
SHOP ALL
IMPROVED METABOLISM

Specially formulated supplements can support a healthy metabolism by providing essential nutrients that aid in efficient nutrient utilization. This can help optimize energy levels, leaving individuals feeling more energized and focused throughout the day.*

BEST SUPPLEMENT FOR METABOLISM

BALANCED ENERGY LEVELS

With a precise blend of vitamins and minerals, these supplements work to maintain steady energy levels. Say goodbye to energy crashes and experience sustained vitality, allowing you to stay productive and engaged.*

BEST SUPPLEMENT FOR ENERGY

WEIGHT MANAGEMENT SUPPORT

Metabolic health supplements can assist in weight management efforts by promoting a balanced metabolism. By supporting efficient calorie burning and fat utilization, these supplements contribute to achieving and maintaining a healthy body composition.*

BEST SUPPLEMENT FOR WEIGHT SUPPORT
ALL VIMERSON SUPPLEMENTS FOR METABOLIC HEALTH & ENERGY
ASHWAGANDHA

Ashwagandha is an adaptogenic herb that helps the body cope with stress and fatigue. It can support healthy adrenal function, promote balanced energy levels, and improve overall metabolic health.*

GINGER

Ginger is renowned for balancing energy levels. It can help boost metabolism, boost energy levels, and enhance overall vitality, making it beneficial for energy and metabolic health.*

GREEN TEA

Green tea contains caffeine and antioxidants that can provide a natural energy boost. It can help to maintain healthy metabolic function, support fat oxidation, and improve energy expenditure, making it beneficial for energy and metabolic health.*
METABOLIC & ENERGY BALANCE BEST SELLER 🥇
ENERGY BALANCE SUPPLEMENT - METABOLISM SUPPORT
Regular price
Sale price
$23.97
Unit price
per
Sale
Sold out
VIEW FULL DETAILS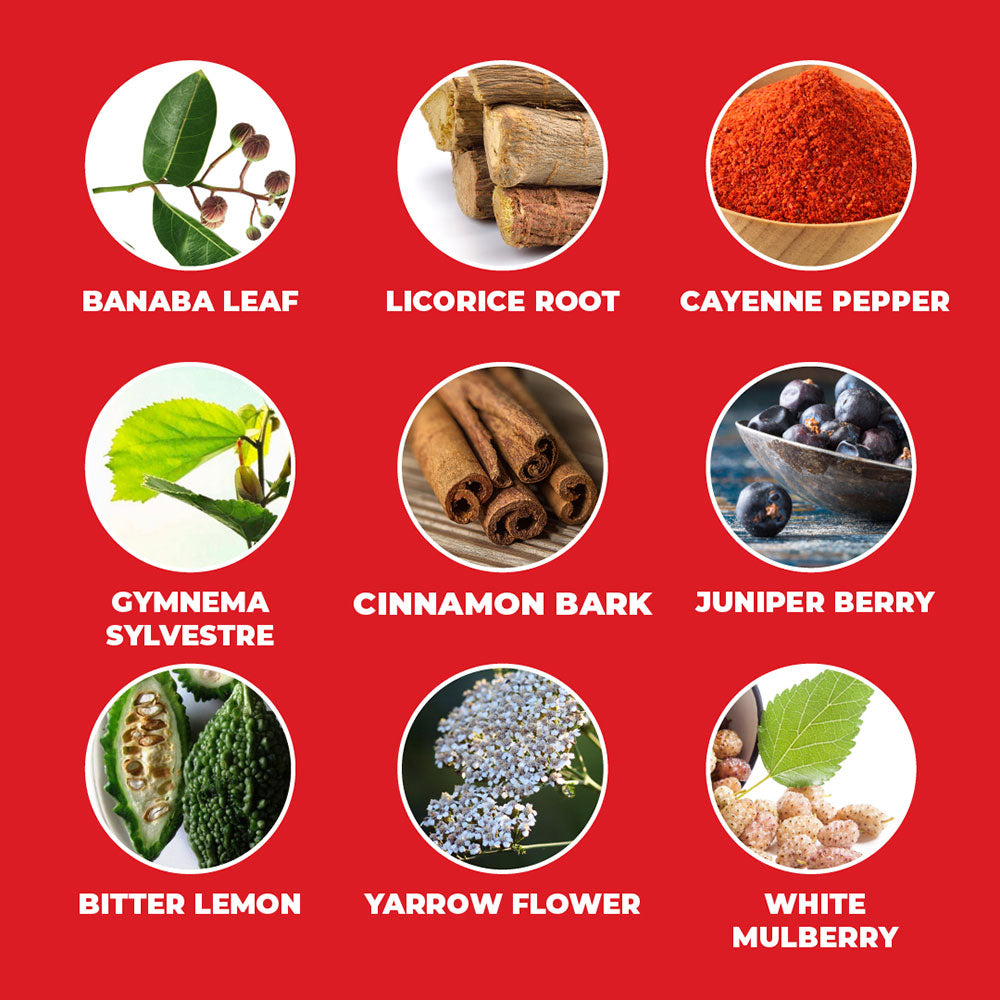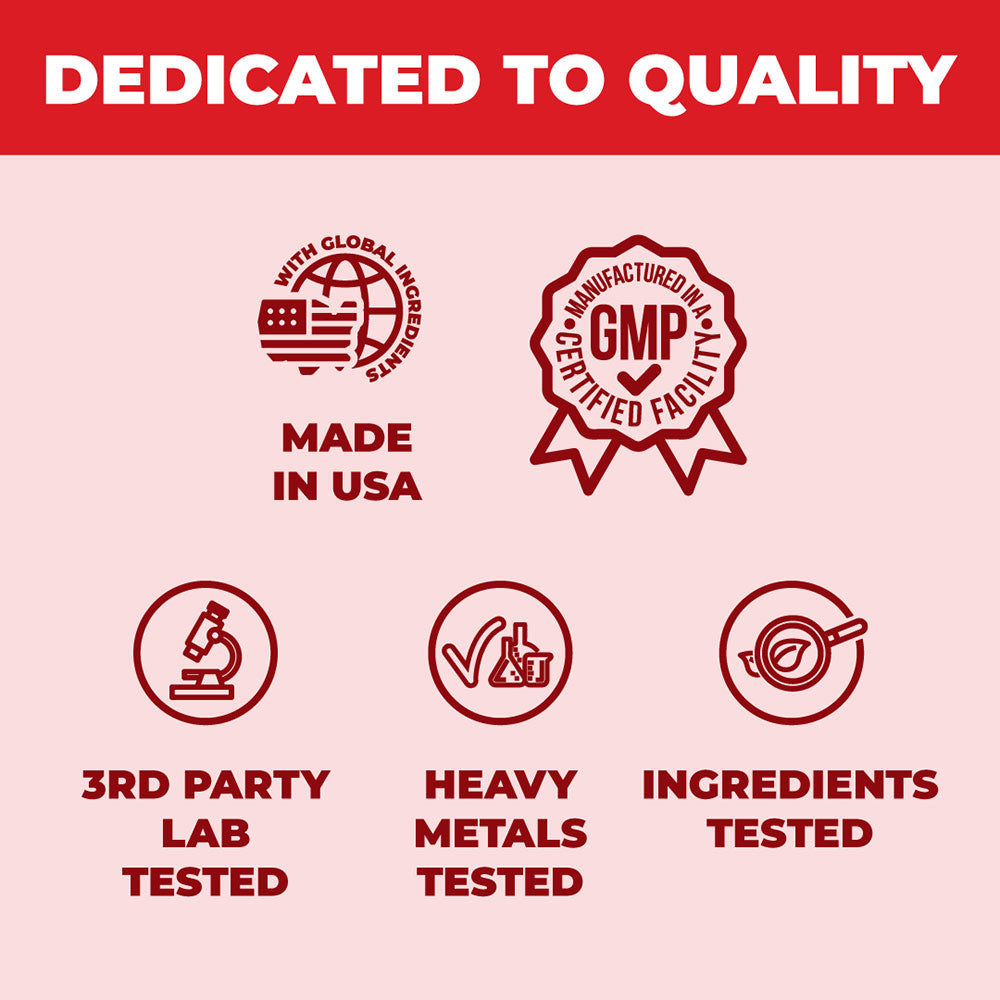 CONCLUSION: EMPOWERING YOUR METABOLIC HEALTH AND ENERGY
Understanding the intricate connection between metabolic health and energy levels is crucial for optimizing overall well-being. By adopting a holistic approach that includes regular physical activity, balanced nutrition, hydration, and stress management, individuals can support their metabolism and maintain consistent energy levels throughout the day. Remember, small lifestyle changes can have a profound impact on metabolic health and enhance overall vitality.
ℹ Frequently Asked Questions About Metabolic Health and Energy
HOW DO I RESET MY METABOLISM TO LOSE WEIGHT?

To reset your metabolism for weight loss, focus on several key habits. Stay hydrated by drinking water, and eat smaller, balanced meals throughout the day to keep your metabolism active. Incorporate regular physical activity and strength training exercises to boost metabolism. Prioritize sufficient sleep and manage stress to support overall well-being.
HOW LONG DOES IT TAKE TO INCREASE METABOLISM?

The time it takes to increase metabolism can vary depending on factors like age, genetics, and lifestyle changes. Engaging in regular physical activity, especially strength training, and adopting a balanced diet can gradually boost metabolism over weeks to months. Consistency and patience are essential for sustainable results.
HOW CAN I IMPROVE MY METABOLIC HEALTH?

Improving metabolic health involves several lifestyle changes. Regular physical activity, like walking or cycling, can boost metabolism. Choosing a balanced diet with whole foods, limiting processed items, and controlling portion sizes is vital. Prioritize adequate sleep, manage stress, and avoid smoking or excessive alcohol. Consulting with a healthcare provider for personalized guidance is beneficial.
WHAT IS THE BEST SUPPLEMENT FOR LACK OF ENERGY?

Certain supplements like Ginkgo biloba, Ginseng, CoQ10, and specific vitamins can help combat lack of energy.* Ginkgo biloba and Ginseng are adaptogens that may improve stamina and mental alertness.* CoQ10 plays a role in energy production, and B-complex vitamins support overall energy levels.* Always consult a healthcare provider before starting any new supplements.
WHAT IS THE BEST SUPPLEMENT TO BOOST METABOLISM?

The best supplement to maintain a healthy metabolic function is often one that contains a combination of B-complex vitamins, such as B1, B2, B6, and B12.* These vitamins play a key role in energy production and metabolism support.* Additionally, supplements with CoQ10 and green tea extract may also help balance metabolism and energy.* Remember to consult a healthcare provider before starting any new supplements.
WHAT CAN I TAKE TO SPEED UP MY METABOLISM?

To naturally maintain healthy metabolic function, consider adopting certain habits. Regular exercise, especially strength training, can balance metabolism. Consuming a balanced diet with adequate protein, staying hydrated with water, and managing stress also play a role. Additionally, spicy foods and green tea may have a temporary effect on metabolism. Consult with a healthcare provider for personalized advice.
CAN YOU LOSE WEIGHT BY BOOSTING YOUR METABOLISM?

Balancing metabolism can aid in weight management. A balanced metabolism means the body burns more calories even at rest. However, it's not a standalone solution. Combining a balanced diet with regular physical activity is crucial. Sustainable weight management involves creating a calorie deficit by consuming fewer calories than the body burns through metabolism and activity.
WHAT SUPPLEMENT GIVES THE MOST ENERGY?

Among energy-balancing supplements, Coenzyme Q10 (CoQ10) stands out.* CoQ10 plays a crucial role in the production of energy within cells.* Additionally, B-complex vitamins, such as B12 and B6, support metabolism and energy levels.* However, individual responses to supplements vary, so consult with a healthcare provider for personalized recommendations.
* These statements have not been evaluated by the Food and Drug Administration. This product is not intended to diagnose, treat, cure, or prevent any disease.