THE SIGNIFICANCE OF ESSENTIAL NUTRIENTS
Multivitamins and minerals are essential nutrients required by our bodies to perform various functions, from supporting growth and development to maintaining proper physiological processes.
THE BUILDING BLOCKS OF HEALTH - VITAMINS AND MINERALS
Vitamins and minerals are the foundation of a well-rounded nutritional plan, providing essential nutrients that the body needs to function optimally. Delve into the vital roles of these micronutrients, their impact on overall health, and the factors to consider for ensuring proper intake.
VITAMINS & MINERALS: NOURISHING YOUR BODY FOR OPTIMAL HEALTH
Taking vitamins and mineral supplements is important as they can help fill nutrient gaps in your diet, support overall health, and promote proper functioning of the body. By ensuring an adequate intake of essential vitamins and minerals, individuals can optimize their nutritional status and support various bodily functions, ultimately enhancing their well-being.*
1. BIOLOGICAL DIFFERENCES

Men and women have distinct physiological and hormonal differences that can affect their nutritional needs. These differences are taken into consideration when formulating gender-specific vitamins.

2. HORMONAL VARIATIONS

Hormonal fluctuations in women, such as during menstruation, pregnancy, and menopause, can impact nutrient requirements. For instance, women of childbearing age may need higher levels of certain vitamins like folate (folic acid) to prevent birth defects.

3. BONE HEALTH

Women are more prone to osteoporosis due to hormonal changes during menopause, so vitamin D and calcium are often emphasized in women's supplements to support bone health.

4. PROSTATE HEALTH

Men have unique health concerns, including prostate health. Vitamins containing antioxidants like vitamin E and selenium are often promoted for their potential benefits in supporting prostate function.

5. ENERGY AND METABOLISM

Vitamins such as B-Complex vitamins are sometimes included in men's supplements for their potential role in supporting energy production and metabolism.

6. LIFESTYLE CONSIDERATIONS

Men and women often have different lifestyles and dietary habits, which can impact their nutrient intake. Gender-specific vitamins might take these habits into account to provide a more tailored solution.

7. PRENATAL AND POSTNATAL CARE

Prenatal vitamins for women who are pregnant or planning to conceive typically include higher levels of nutrients like folic acid and iron to support both the mother's health and fetal development.

8. REGULATORY CONSIDERATIONS

In some cases, regulatory agencies may require different nutrient levels or formulations for products targeting different genders, ensuring that the recommended daily allowances are appropriate for each group.
EMPOWERING WOMEN'S HEALTH - ESSENTIAL VITAMINS AND MINERALS
Vitamins and minerals are essential nutrients that play a vital role in supporting women's health at every stage of life. From hormonal balance to bone health, these micronutrients contribute to overall well-being.*
THE IMPACT OF VITAMINS AND MINERALS ON WOMEN
✦ CALCIUM FOR WOMEN'S BONE STRENGTH

Calcium is essential for strong bones and teeth, especially during adolescence, pregnancy, and menopause. Dairy products, leafy greens, and fortified foods are excellent sources of calcium.*
✦ VITAMIN D FOR WOMEN'S CALCIUM ABSORPTION

Vitamin D enhances calcium absorption and supports bone health. Sunlight exposure, fatty fish, and fortified foods can help maintain optimal vitamin D levels.*
✦ MAGNESIUM FOR WOME'S BONE DENSITY

Magnesium contributes to overall bone health. Nuts, seeds, whole grains, and dark leafy greens are rich in magnesium.*
✦ B-VITAMINS FOR WOMEN'S HORMONAL HARMONY

B vitamins, particularly B6 and B12, play a role in hormonal balance and mood regulation. Whole grains, lean meats, fish, and dairy products provide these essential nutrients.*
✦ IRON FOR MENSTRUATING WOMEN

Iron is crucial for preventing iron-deficiency anemia, especially in menstruating women. Lean meats, beans, lentils, and fortified cereals offer iron-rich options.*
✦ FOLATE FOR WOMEN'S REPRODUCTIVE HEALTH

Folate supports reproductive health and is vital during pregnancy to prevent neural tube defects. Leafy greens, citrus fruits, and fortified grains are good sources of folate.*
✦ WOMEN'S HEART-HEALTHY NUTRIENTS

Folate, vitamin B6, and vitamin K contribute to heart health by helping balance homocysteine levels and promoting blood clotting.*
✦ OMEGA-3 FATTY ACIDS FOR WOMEN'S CARDIOVASCULAR WELLNESS

Omega-3s, found in fatty fish, flaxseeds, and walnuts, support heart health by balancing inflammation and maintaining triglyceride levels that are already within the normal range.*
✦ VITAMIN E FOR WOMEN'S SKIN VITALITY

Vitamin E is an antioxidant that supports skin health and protects against oxidative damage. Nuts, seeds, and vegetable oils are rich sources of vitamin E.*
✦ COLLAGEN SUPPORT WITH VITAMIN C FOR WOMEN'S WRINKLES

Vitamin C is essential for collagen production, contributing to skin elasticity and wound healing. Citrus fruits, bell peppers, and strawberries are excellent vitamin C sources.*
NURTURING MEN'S HEALTH - THE POWER OF VITAMINS AND MINERALS
Vitamins and minerals are fundamental nutrients that play a crucial role in men's health. From supporting energy production to promoting immune function, these micronutrients are essential for overall well-being.*
THE IMPACT OF VITAMINS AND MINERALS ON MEN
✦ THE ROLE OF VITAMIN D FOR MEN'S HEALTH

Vitamin D supports healthy testosterone levels and contributes to overall reproductive health. Exposure to sunlight and dietary sources like fatty fish and fortified foods are key for maintaining optimal levels.*
✦ ZINC FOR TESTOSTERONE

Zinc plays a crucial role in testosterone production and supports prostate health. Including zinc-rich foods like lean meats, nuts, and seeds in the diet can aid in meeting daily requirements.*
✦ MEN'S HEART-HEALTHY NUTRIENTS

Vitamins B6, B12, and folate contribute to cardiovascular health by helping to balance homocysteine levels. These nutrients are found in leafy greens, fortified cereals, and lean meats.*
✦ OMEGA-3 FATTY ACIDS FOR MEN

Omega-3s, particularly DHA and EPA, support heart health and help balance inflammation. Fatty fish like salmon, walnuts, and flaxseeds are excellent sources of these essential fatty acids.*
✦ MAGNESIUM'S MULTIFACETED MEN'S BENEFITS

Magnesium supports muscle and nerve function, blood pressure healthy levels, and bone health. Incorporating nuts, seeds, whole grains, and leafy greens can contribute to sufficient magnesium intake.*
✦ SELENIUM'S ROLE FOR PROSTATE HEALTH

Selenium is an antioxidant mineral that supports prostate health and immune function. Brazil nuts, seafood, and whole grains are rich sources of selenium.*
✦ LYCOPENE FOR THE PROSTATE

Lycopene, a potent antioxidant found in tomatoes and other red fruits, has been associated with prostate health. Including cooked tomato products in the diet is beneficial.*
✦ B-VITAMINS FOR ENERGY'S MEN

B vitamins, including B2, B3, B5, and B12, play a crucial role in energy production, metabolism, and overall vitality. Whole grains, eggs, dairy, and lean meats provide these essential nutrients.*
✦ IRON FOR STAMINA

Iron is essential for oxygen transport and energy production. While red meat is a primary source, plant-based sources like beans, lentils, and fortified cereals are suitable options.*
✦ COOPER FOR MEN'S CARDIOVASCULAR HEALTH

Copper is a trace mineral that is crucial for the formation of collagen, a key component of blood vessels and connective tissues. It also plays a role in the production of energy, neurotransmitters, and antioxidant enzymes that help protect cells from oxidative stress.*
UNDERSTANDING MULTIVITAMINS
Multivitamins are dietary supplements that contain a combination of essential vitamins and minerals. They are formulated to provide a convenient and accessible way to ensure you're meeting your daily nutritional needs.
Multivitamins offer a range of potential benefits that contribute to your overall health and vitality.
FILLING NUTRITIONAL GAPS

Multivitamins are designed to help fill potential nutritional gaps in your diet. They can provide the vitamins and minerals that you might not be getting enough of from the foods you eat.

SUPPORTING IMMUNE FUNCTION

Many multivitamins include immune-boosting nutrients like vitamin C and zinc, which play a crucial role in supporting your body's defense mechanisms.*

ENHANCING ENERGY LEVELS

Certain vitamins in multivitamins, such as the B-complex vitamins, are involved in energy metabolism, helping you feel more energized throughout the day.*
CHOOSING THE RIGHT MULTIVITAMIN
When selecting a multivitamin, consider your age, gender, and specific health goals. Look for a product with essential vitamins and minerals, ideally tailored to your needs. Check for reputable brands, clear labels, and minimal additives.
COMPREHENSIVE NUTRIENT SUPPORT

Multivitamin & multimineral supplements provide a wide spectrum of essential nutrients, addressing potential deficiencies. This comprehensive support ensures your body has the necessary vitamins and minerals to function optimally, promoting overall health and vitality.*

ENERGY BOOST

With a balanced blend of vitamins and minerals, these supplements help convert food into energy, combatting fatigue and promoting vitality. Experience sustained energy levels throughout the day, enhancing your productivity and daily activities.*

IMMUNE STRENGTH

Key vitamins and minerals in these supplements play a vital role in supporting a robust immune system. By bolstering your body's defense mechanisms, these supplements aid in fighting off infections and maintaining your well-being.*
ALL VIMERSON MULTIVITAMIN & MINERAL SUPPLEMENTS
CALCIUM

Calcium is a mineral that is essential to support strong bones density and teeth, making it important for overall bone health and various bodily functions. Adequate calcium intake may also assist in maintaining proper muscle function, promoting healthy nerve transmission, and supporting cardiovascular health.*

MAGNESIUM

Magnesium is an essential mineral that is involved in hundreds of biochemical reactions in the body. It promotes joint and muscle comfort and also elevates your mood, supporting nervous system. Is important for energy production and maintaining a healthy immune system.*

VITAMIN B12

Vitamin B12 offers essential benefits for overall well-being. It plays a crucial role in supporting energy levels, especially during periods of stress when B-vitamins can become depleted. Vitamin B12 supplementation may provide a fast-acting energy boost and contribute to maintaining optimal energy levels throughout the day.*
VITAMINS FOR WOMEN BEST SELLER 🥇
WOMEN'S MULTIVITAMIN & MULTIMINERAL SUPPLEMENT
Regular price
Sale price
$21.97
Unit price
per
Sale
Sold out
VIEW FULL DETAILS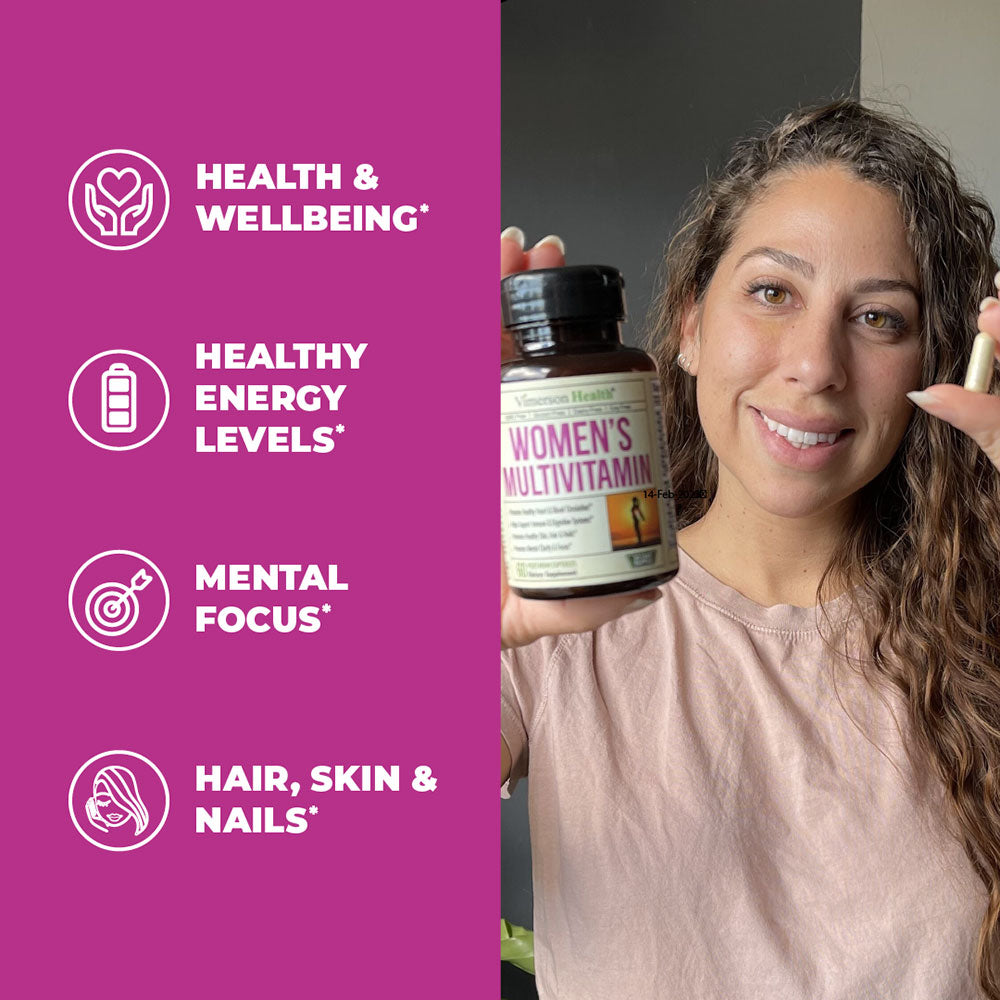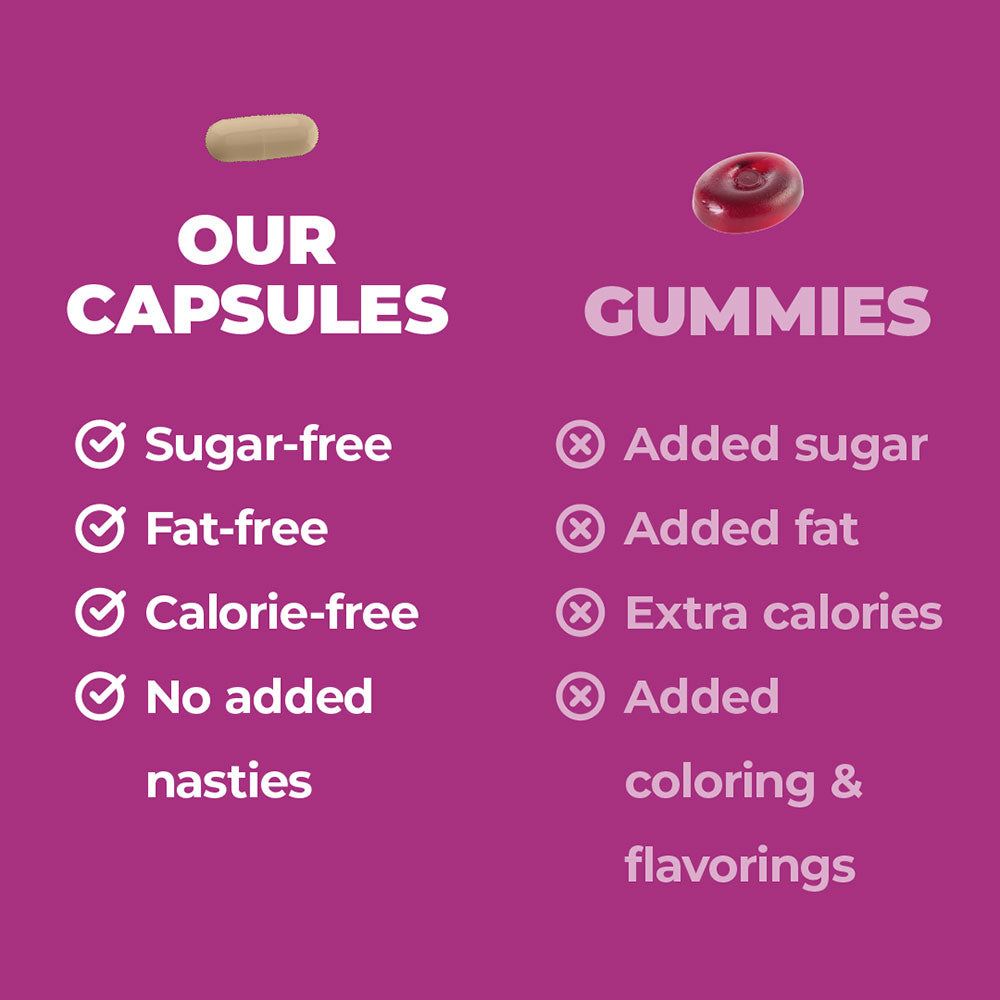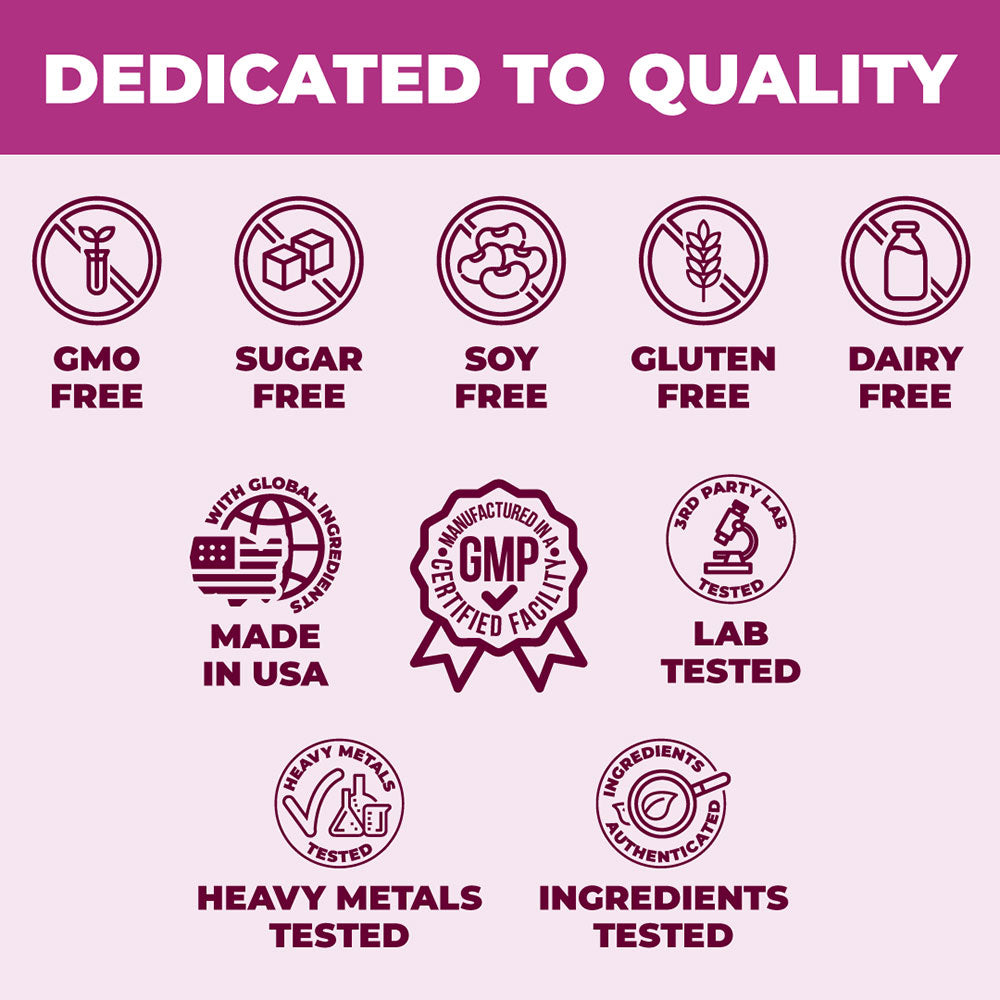 CONCLUSION: ELEVATE YOUR WELL-BEING WITH MULTIVITAMINS
Multivitamins offer a convenient and comprehensive approach to ensuring your body receives essential nutrients for optimal health. By making informed choices, selecting high-quality supplements, and considering your individual needs, you can harness the power of multivitamins to elevate your well-being and thrive.
ℹ Frequently Asked Questions About Multivitamins
Is it good to take a Multivitamin Everyday?

Taking a daily multivitamin can help fill nutritional gaps, but it's no substitute for a balanced diet. Multivitamins provide a safety net, especially if dietary intake is insufficient. However, consult with a provider to ensure the supplement suits your needs. Overconsumption can lead to excessive nutrient levels.
What is a Multivitamin good for?

A multivitamin is beneficial for filling potential nutrient gaps in your diet. It provides essential vitamins and minerals that support overall well-being, energy levels, and immune function.* While not a replacement for healthy eating, it can complement your diet to ensure adequate nutrient intake. Consult a provider for personalized recommendations.
Is it recommended to take Multivitamins?

Taking multivitamins can be beneficial for individuals with nutrient gaps in their diets. While they can help meet nutritional needs, a balanced diet remains essential. Consult with Vimerson Health before starting any new supplement, considering factors like age, gender, and specific health goals. Personalized advice ensures optimal results.
What are the benefits of taking one a day vitamins?

Taking one daily vitamin pill offers convenience and essential nutrients. It helps bridge potential gaps in your diet, supporting overall well-being, energy levels, and immune function.* However, it's crucial to remember that supplements complement, not replace, a balanced diet. Consult with a provider for personalized recommendations based on your health needs.
Do Multivitamins help immunity?

Multivitamins can support immunity by providing essential vitamins and minerals that contribute to immune function.* Vitamins like C, D, and zinc play roles in supporting the immune system.* While they aid overall health, a balanced diet, exercise, and proper sleep are also key factors in maintaining a robust immune response.
When should I take Multivitamins?

Taking multivitamins with a meal can aid absorption since some nutrients need food for optimal absorption. Choose a convenient time that fits your routine, ensuring you're consistent. Avoid taking them on an empty stomach, as this may cause discomfort. Consulting a provider helps determine the best timing for your needs.
How long should I take Multivitamins?

The duration of multivitamin use depends on individual needs and goals. Some may benefit from long-term use to support overall health, while others might take them temporarily to address specific deficiencies.
Should a 30 year old man take Vitamins?

Taking vitamins can be beneficial for a 30-year-old man, depending on his diet and health goals.* While they can help fill nutrient gaps, a balanced diet remains crucial. Consulting Vimerson Health helps determine if supplements are necessary, ensuring they align with his individual needs and overall well-being.
Do Mens Multivitamins really work?

Men's Multivitamins can be effective when used to supplement a balanced diet and address specific nutrient gaps. However, their effectiveness varies based on individual needs, lifestyle, and diet. It's important to choose quality products, follow recommended dosages, and consult Vimerson Health if unsure about their suitability or effectiveness for one's health goals.
How long does it take for Multivitamins to start working?

The time it takes for multivitamins to show effects varies. Some people may notice changes within a few days to weeks, while others might take longer. Consistency is key, and results are influenced by factors like diet, existing nutrient levels, and individual health. Consultation with Vimerson Health can offer personalized insights.
* These statements have not been evaluated by the Food and Drug Administration. This product is not intended to diagnose, treat, cure, or prevent any disease.